News
Take your ants off! EU directive means Noma can't serve its trademark dish anymore
---
This article is more than 2 years old.
Replicants up and down the country will probably have to remove theirs too!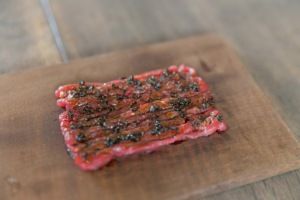 Anyone for 'Beef tartar and sour ants'? 
Or a still twitching jumbo shrimp seasoned with a dozen ants for good measure?
Well, Noma Restaurant will no longer be able to indulge its diners with these little life pleasures.
As Basil Fawlty might say: "Ants off … sorry!"
EU to blame
The culprit is the EU. No wonder Gordon Ramsey voted for Brexit.
According to Fødevarestyrelsen, the veterinary and food administration, the restaurant no longer lives up to the EU directive regarding 'novel food'.
The directive requires all foods not eaten in the union before 1997 to be given special approval before they can be sold.
This would require ants, and presumably a few other staples on the Noma menu, to be risk-assessed before they can be marketed.
As Basil Fawlty said …
Bad news for copy cats too
According to a report in Berlingske, Noma forages ants from nature, records the location of their capture and species, and then stores them in a freezer.
A statement from Fødevarestyrelsen has confirmed that the restaurant is "removing the ants from the menu from tonight".
It remains to be seen whether other restaurants with ants on their menu – known in the business as replicants – will have to follow suit.
Well, who's for trifle?