News
Businesses given green light to ask employees for a corona pass
---
This article is more than 2 years old.
Companies can enforce requirement from today. Facemasks and passes in the public domain will be required from next Monday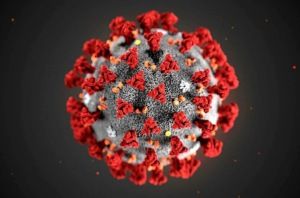 The government has given businesses the green light to request their staff to have a corona pass.
It was made possible thanks to a tripartite agreement that the government, employers and trade unions entered into two weeks ago, and it became law today.
Failure to take a test when asked to by an employer could cost you your job, the new law states. 
Scandic, Vestas, Danish Crown, Ambu and Dagrofa have already confirmed their employees must comply with having corona passes.
The municipalities are swiftly doing the same. Horsens, Randers, Skanderborg and Varde are among those to so far make it a requirement. 
Restrictions in place from Monday
Meanwhile, in other corona-related news, it has been confirmed that most of the corona restrictions recommended by the Epidemic Commission will come into effect from Monday November 29.
READ MORE: More corona restrictions on the way for Denmark, but nothing drastic
Facemasks will be required on public transport, in taxis, in retail and healthcare circles and when visiting a face-to-face service, such as a hairdresser. 
The corona pass will be required in education spheres, in language schools, when visiting elder and social care spheres, and at indoor and outdoors venues with capacities of 100+ and 1,000+.
The lifespans of the PCR and antigen corona passes will be cut to 72 and 48 hours respectively. 
However, the Epidemic Committee has postponed decisions on retail employees wearing facemasks, as well as those in the eldercare sector, where most have had their third jab.