News
Denmark experiences one of its warmest autumns in history
---
This article is more than 2 years old.
September was particularly warm, while the amount of sunshine and remained on par with what is usually seen in autumn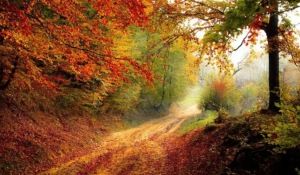 The national weather forecaster DMI has registered the country's fifth warmest average autumn temperature since records started back in 1874.
The average temperature over the months of September, October and November ended up at 10.6 degrees for 2021, which is 1.1 degrees above the 1991-2020 average. 
Funen and Bornholm registered the warmest average temperature with 11.1 degrees, while north Jutland was the coldest at 10.1 degrees. 
READ ALSO: Little chance of a white Christmas in Denmark
Wet and sunny October
The warmest autumn ever registered was in 2006 when the average temperature was 12.2 degrees.
According to DMI, it was particularly September that brought the heat, while October and November were relatively average. 
The amount of sunshine (278.0 hours) and rain (223.3 mm) over the three-month span also ended up being rather normal. 
October offered up the most sunshine, but also provided the lion's share of the rain.