News
Danish News Round-Up: Children account for 40 percent of all firework injuries
---
This article is more than 1 year old.
In other news, the new Danish passport is harder to copy and more interesting to look at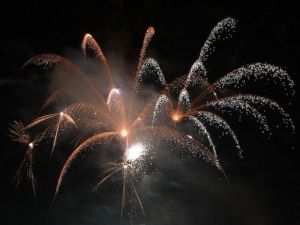 Every New Year's Eve the public does not learn the lessons of the year before.
From failing to ensure their kids are wearing protective goggles to taking a ridiculously close look at the firework that failed to fire, injuries are commonplace every year in a country where a fair proportion of the population are self-confessed pyrotechnic maniacs.
READ MORE: Half of Danes want fireworks banned for the public
Four out of every ten
Of the 174 people injured by fireworks in Denmark on December 31 and January 1, almost half were children, according to the report carried out annually by Ulykkes Analyse Gruppen at Odense Universitetshospital.
The youngsters accounted for 40 percent. Broken down, kids under the age of 15 made up 27 percent, and the 15-17 age bracket the remainder.
24 serious injuries
Some 24 of the 174 people wounded by fireworks were injured seriously.
The figures were similar to last year. Again, there were no fatalities. 
---
New Danish passport for 2022: More motifs and harder to copy
Danish passports will be harder to copy in the future thanks to a new design. Several security elements have been added. Appearance-wise, the font has been changed, the Jelling Stone/Christ coat of arms on the cover has been given a more prominent place, and motifs of the 31 largest islands in the Danish Commonwealth have been added to the bottom of the visa pages. The colour, though, is unchanged.
Daycare staff more likely to contract corona than healthcare workers
Over one in 20 daycare employees contracted corona during the penultimate week of 2021 (Dec 20-26) – a far higher proportion than those in the healthcare sector. Broken down, nursery staff (7.47 percent) were more likely than kindergarten (5.87) and integrated establishment (6.87) workers, according to Statens Serum Institut data.
Revealing figures confirms risk of going to hospital
Every sixth person hospitalised with omicron at Herlev Hospital caught the corona strain whilst in hospital. Based on data pertaining to November 21 to December 25, it was found that it was true of 55 of the 330 inpatients infected with corona.
Education minister confident schools can open again on Wednesday
Pernille Rosenkrantz-Theil, the children and education minister, is confident that pupils can safely return to school as planned on January 5. Speaking to Jyllands-Posten, she promised that all students and staff would be regularly screened. Interaction between classes and social events will be extremely limited.
Understanding why some are immune, and others not
Rigshospitalet, Aarhus University Hospital and Aarhus University researchers are currently analysing blood samples from 7,000 Danes in a bid to understand how  corona vaccines work differently from person to person. "Some of the vaccinated have not actually become immune," explained Professor Jens Lundgren from the Department of Infectious Diseases at Rigshospitalet to DR. "We want to understand who they are, where they are in society, and what we can do to boost their immunity."
Medical students don't want physical exam
Close to 600 medical students at Aarhus University have signed a petition asking to be excused from personally attending an exam later this month in light of current corona developments. Instead the students would like to take the exam online.