News
Omicron spells ominous outlook for January in Denmark, warns SSI
---
This article is more than 1 year old.
But the curve should flatten out by the end of the month, and besides: this corona strain isn't as deadly as previous variants!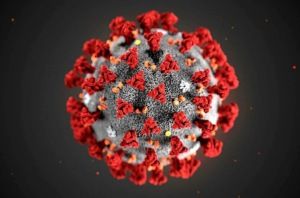 Tyra Grove Krause, the head of the Infectious Disease Epidemiology and Prevention department at Statens Serum Institut (SSI), expects the current surge in corona cases to flatten out at the end of January.
However, while she predicts to the P1 radio station that more people will become infected over the coming weeks, and that an increased hospitalisation rate will exert "a certain burden on the healthcare system", it's clear that the dominant omicron strain is not as big a threat to the public as previous variants, and that there are reasons to be optimistic that the battle can be won by the spring.
"I think we all get some immunity, both through our vaccines and some extra immunity we get by being infected with omicron. And we are therefore stronger also in relation to any new variants that may appear," she explained.
Referring to research carried out in South Africa, the UK and Canada, she concludes: "There is a reduced risk of getting to the hospital with omicron compared to the Delta variant."
Hospitalisation rate creeping up
Omicron, which now accounts for 90 percent of all cases, has undoubtedly accelerated both infection numbers – which over the last week have ranged from 8,801 yesterday (technical problems meant 60,000 results were not included) to 22,616 (Dec 27) – and the infection rate, which has remained strong at 8-12 percent.
Proportionately, therefore, it has been easy to predict the infection numbers based on the number of tests. If there are 70,000, it will be around 7,000; if there are 200,000, around 20,000.
The number of people in hospital with corona stands at 709 – the highest figure since January 2021. The healthcare system starts to buckle when the figure reaches 900-950. 
Meanwhile, efforts have begun to give a third vaccination jab to all people aged 18-39 who received their second jab more than four and a half months ago. Nearly half the population have had their booster.
According to Krause, the third jab improves the recipient's odds of not contracting the omicron by 54 percent, but that this protection wanes to close to zero percent by the end of the third month, even though it will ensure the patient does not suffer as much as somebody who is non-vaccinated.
Government likely to stand firm over restrictions
Right-wing parties would like to see certain restrictions eased a little: like admission to cinemas and theatres, for example.
However, government party Socialdemokratiet has ruled this would be unwise while infection rates continue to climb, and the writing is on the wall that their January 17 reopening will be postponed.
"There is no need to gamble," its health spokesperson, Rasmus Horn Landff, told DR. "Now is not the time to let go of the reins."
A parliamentary meeting involving the health minister, Magnus Heunicke, is expected tomorrow, but no new measures or any relaxation is expected.
Omicron is deadly, but only half as much
Meanwhile, in related news, SSI has this morning confirmed there is an omicron death toll, but rather confusingly said it can't be positive about the numbers.
Omicron might have caused as many as 18 deaths in Denmark between November 18 and December 28, according to its new report.
The deaths involved people who tested positive for omicron – in total, there were 55,700 registered cases of the variant during the period – but it might not have necessarily caused their deaths.
The death rate is about half of the other variants.