News
Cultural life can reopen from Sunday, advises Epidemic Commission
---
This article is more than 1 year old.
Politicians expected to confirm easing of restrictions following meeting this afternoon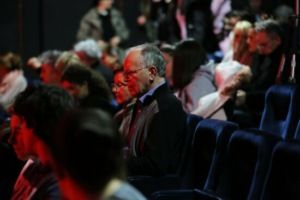 It now looks likely that cinemas, theatres and the like will be able to open from Sunday January 16, but not nightlife venues, according to the recommendations of the Epidemic Commission (the experts) that will be discussed by the Epidemic Committee (the politicians) at a meeting at 15:00 today. 
Providing they adhere to stricter restrictions than before their closure on December 18 – corona passes, wearing of facemasks throughout the show, and a limit of 350 per viewing (bad news for Imperial) – media today speculate they can reopen.
No easing for alcohol-serving premises
The same will more or less apply to concert venues, culture centres, churches, outdoor sports events with paying spectators, themeparks and zoos.
Restaurants and bars will continue to close at 23:00, and alcohol sales will remain forbidden between 22:00 and 05:00, recommends the Epidemic Commission.
According to the health minister, Magnus Heunicke, "the government's starting point is that we must be able to open as much as possible within cultural life as quickly as possible".
In other corona news:
– corona caused 33 deaths at the nation's nursing homes last week – up from 13 in the previous week. In total, there were 636 infections, meaning the death rate was 5 percent – a significant drop from the 20 percent rate experienced this time last year.
– yesterday's corona figures, which confirmed 22,396 new cases, suggest the hospitalisation rate – which has been stalling of late – is coming down. There are 23 fewer patients, so 754 in total, confirms Statens Serum Institut. 
– the World Health Organization has ruled out treating corona on an equal footing with influenza. Yesterday Spain confirmed plans to stop monitoring corona as a pandemic, but WHO disagrees, pointing out there are still too many variables to call it an endemic disease.
– an increasing number of folk high schools, where teenagers take vocational studies, are opening infirmaries on their premises instead of sending the students home – often at a risk of infecting others.