News
Danish queen celebrates 50 years on the throne – in subdued fashion in light of corona
---
This article is more than 1 year old.
Little did a young woman in her early 30s know in 1972 that she would go on to rule her country for the next half century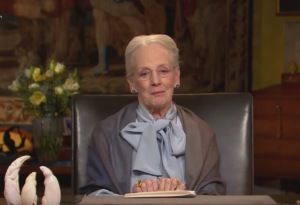 A revered polyglot, renowned artist, out-of-the-box thinker and loving  grandmother. She's also the commander-in-chief of the Danish Defence Forces and supreme authority of the Church of Denmark. Margrethe Alexandrine Þórhildur Ingrid – or as she is known officially, Queen Margrethe II, Queen of Denmark – is much loved by the Danish people. 
Today marks a special anniversary for the queen, as it is fully 50 year since she became the monarch following the death of her father Frederick IX on 14 January 1972.  
A day later Margrethe was officially proclaimed by the then PM Jens Otto Krag from the balcony of Christiansborg Palace. There was no coronation.
Postponed until September
Like her 80th birthday in 2020, much of the pomp and splendour of the numerous festivities planned to mark the 50-year milestone have been cancelled due to corona. A celebration at City Hall, a gala performance at Gamle Scene and a service at Copenhagen Cathedral have all been moved to September 10 and 11.
Of course, the Danish people still managed to celebrate her birthday. Hundreds of thousands gathered on balconies, street corners and from windows, in strict adherence with the safety rules of course, to wave their Danish flags, sing and wish her a happy day.
Expect similar scenes today and tomorrow! Hurrah x 9 is the correct response, if the crowd's response to PM Krag's proclamation in 1972 is anything to go!
Princess in peril
Born just a week after the Nazi invasion of Denmark in 1940, Margrethe was the eldest of the three daughters of the future king, Frederik IX, and Ingrid, a Swedish princess and great-granddaughter of Queen Victoria who died in 2000 aged 90. However, at that time Margrethe was excluded from the line of succession due to her being female.
She had to wait 13 years to become heiress presumptive to her father, when a constitutional amendment in 1953 permitted females to inherit the throne – changes that were not received with joy by her uncle Prince Knud, who was relegated from first to fourth in the line of succession, behind his brother's three daughters. 
By the age of 18, Margrethe was filling in for her father in state roles, for example as the chair of the Council of State – a dress rehearsal for her future role. But before she eventually acceded, she had time to go to university, get married and start a family.
She studied political science, law, sociology, philosophy and prehistoric archaeology at five universities in Denmark and the UK, including Cambridge where she was known as Miss Dane in 1961.
As a young princess, she travelled the world expanding her knowledge of archaeology – a fascination inspired by her maternal grandfather, King Gustaf VI Adolf of Sweden, himself an  eminent name in the field. Together they travelled to Egypt and visited the temples of Abu Simbel where her grandfather was a joint sponsor of the Scandinavian expedition to preserve the temples.
Growing older her tours became more social. She visited the United States together with the princesses of Sweden and Norway, including a visit to the Paramount Studios where Princess Margrethe met Dean Martin, Jerry Lewis, Shirley MacLaine and Elvis Presley in 1960. Although, she later confessed to not liking his music!
A queen is born
It was on 15 January 1972 when the then prime minister, Jens-Otto Krag, proclaimed the new Queen from the balcony of Amalienborg Palace overlooking a packed Christiansborg Square after the death of the king. "King Frederik IX is dead! Long live Queen Margrethe II!" he announced. 
In her first address to the people, Queen Margrethe II said: "My beloved father, our King, is dead. The task that my father had carried for nearly 25 years is now resting on my shoulders. I pray to God to give me help and strength to carry the heavy heritage. May the trust that was given to my father also be granted to me."
For the first time since 1412, Denmark had a queen, and despite the slightly different spelling, the queen decided to honour Margrete by becoming Margrethe II. 
With her motto "God's help, the love of the people, the strength of Denmark", Margrethe has certainly won the hearts of the Danes. Some 77 percent approve of the monarchy, with only 16 percent wanting a republic, according to a 2011 Megafon poll for Politiken.
Wife, mother, grandmother
Since then she has sadly become a widow. She met the French diplomat and nobleman Count Henri de Laboured de Monpezat whilst studying at the London School of Economics in 1965.
When they married in 1967 at Holmens Church, the princess walked down the aisle in an ivory silk gown made by royal couturier Jørgen Bender with a veil of Irish lace.
Her husband's name was Danified, from Henri to Henrik, and when Margrethe acceded to the throne, he became prince consort.
By then they were the parents of two boys, Crown Prince Frederik and Prince Joachim, who were born just over a year apart in 1968 and 1969.
Both sons have since given their mother four grandchildren each respectively: Prince Christian, Princess Isabella, Prince Vincent and Princess Josephine (through Crown Prince Frederick's marriage to Crown Princess Mary); and Prince Nikolai and Prince Felix (through Joachim's first marriage to Alexandra, Countess of Frederiksborg), and Prince Henrik and Princess Athena (through his second marriage to Princess Marie). 
Designer, artist, icon
Most Danes will be aware that the queen has designed the sets and costumes for no fewer than eight Tivoli ballet productions – the latest being 'The Snow Queen', which was staged in 2018 and 2019 in collaboration with singer Oh Land.
But were you aware that in the early 1970s, she illustrated the Danish edition of 'The Lord of the Rings' under the pseudonym Ingahild Grathmer. In fact, she is such an accomplished artist that in 2012 the ARKEN museum exhibited over 130 of her works in an exhibition that Danes flocked to.
And she is also a style guru. Her eccentric and colourful taste in clothing earned her a spot on the '50 best-dressed over-50s' list compiled by the Guardian in 2013. 
Outside her traditional New Year's Eve broadcasts, she largely remains quiet on all matters of current affairs in Denmark. But when she speaks, they listen!