News
'Involuntary celibate' motivation discussed on opening of school shooting trial in Aalborg
---
This article is more than 1 year old.
27-year-old defendant contends that he stopped seriously planning any violence in 2018, but prosecutors claim he had the means and determination to carry out an attack when he was arrested in late 2020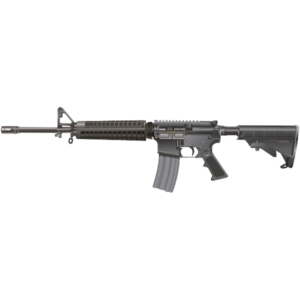 The court case of a 27-year-old man on trial for attempted manslaughter, who is accused of planning school shootings, started in Aalborg yesterday.
Yesterday, on the first of what is expected to be six days in court – with a judgement expected on February 3 – he was quizzed about a 150-page manifesto in which he set out his plans and motivations.
Sample lines in the manifesto include: "My goal in this life is to kill so many people before I die," and "Most people do not understand that I want to kill young people or children, but the younger they are, the more life I take away."
In his defence, the man yesterday said the writings are scribbled fantasies.
Staked out schools
Prosecutors will seek to prove the man planned several shootings in north and northeast Jutland – most specifically in the Aarhus area.
They will demonstrate that he staked out several establishments, finding out student numbers, teaching schedules and class times.
They will argue he had the means. With a weapons permit, he had obtained two handguns and ammunition.
Additionally, he is accused of making an order over the dark web for an AR-15 rifle and tactical clothing.
Man says he stopped serious consideration in 2018
Described by DR as a slender man with shoulder-length hair pushed behind his ears, the accused answered questions in the dock yesterday.
In his defence, the man claimed he dispersed with his fantasies in 2018.
However, the court yesterday heard evidence that he had used Google in 2020 to research three schools: Tilst School in East Jutland, Borremose Continuation School in Himmerland and Mariagerfjord Sports School in Hobro.
"It was a fantasy that ended in August 2018. I had set a date, but I had no motivation or desire when we approached the date," he said. "I have a stress addiction and I take it to the limit."
Incel motivation
Yesterday's proceedings also touched on how the accused, who was arrested in December 2020 and has been held in a psychiatric ward since April, identifies as 'incel' – 'involuntary celibate' men turned misogynistic by a history of being turned down by women. 
As a regular visitor to sites, he is accused of expressing violent views – of such a concerning nature that the National Cyber ​​Crime Center reported him to the police in June 2020, after which his apartment was searched – but the defendant brushed this off as bravado.
"It's just a lot of men who are feeling sorry for themselves and looking for a girlfriend. You have to surpass each other to get attention from the others, so you often exaggerate to get some attention in there. If someone writes something violent, then you have to surpass it," he explained.
Denmark has never had a mass killing, but quite a number have been carried out by incels in the US.