News
All COVID-19 restrictions to be axed next week
---
This article is more than 1 year old.
Announcement follows new record number of daily infections and confirmation that every fourth nursing home has experienced corona cases in the past week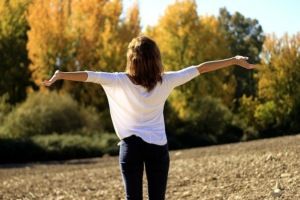 Earlier this week, Statens Serum Institut (SSI) indicated that Denmark was hurtling towards herd immunity thanks to a population cocktail consisting of widespread infection and high vaccination frequency.
Today, it emerged the government is prepared to follow Epidemic Commission recommendations and remove all corona-related restrictions by February 1. 
The  Epidemic Commission's recommendations are based on the assessment that the Omicron variation is milder and fewer people are getting seriously ill. 
READ ALSO: Herd immunity is a realistic, if temporary scenario
PM to talk today
The health minister, Magnus Heunicke, has also called for COVID-19 to no longer be categorised as an illness critical to society from the same date.
Certain measures, involving testing and isolation when travelling to Denmark, will continue to exist in some format for another four weeks, at minimum.
PM Mette Frederiksen is expected to give a press conference at some point today to confirm the decision.
In other corona news:
– From February 11, visitors to the UK will no longer need to take a test within 48 hours of their arrival – a requirement that has long been regarded a ruse to extract money from tourists. Taking a test before travelling has not been necessary since earlier this month. 
– The percentage of people hospitalised with corona who were admitted for another reason has grown to 30-40 percent, according to recent estimates.
– Two teachers at Copenhagen Business School have compared the corona pass to the Jewish passport requested by Nazi Germany in the 1930s, and they have accordingly refused to teach until the requirement to show a pass is lifted. CBS has distanced itself from the "unfortunate comparisons". 
– The Sundhedsstyrelsen health authority has ruled that people recovering from corona with no symptoms can break their self-isolation four days after the positive test.
– Over 3.5 million Danes have now received their booster – just under 60 percent of the entire population.
– The World Health Organization has detected a sub-variant of Omicron in over 40 countries. It has been called BA2, and there have been cases in Denmark.
– Unvaccinated people have been denied access to bars, restaurants and cinemas in Greenland. The island's current restrictions will continue until February 14.
– Corona infections have been registered at  259 nursing homes – a fourth of the nation's total. According to SSI, there are currently 810 confirmed cases among residents nationwide – up from 615 last week. Last week, the homes accounted for 41 deaths. Last January, the weekly death rate reached 110. 
– Yesterday afternoon, a record 46,590 infections were confirmed and 14 deaths. There were 213,616 PCR tests, so a positive rate of 21.8 percent. The number of people in hospital is 918, of which 44 are in intensive care and 28 on a respirator. Some 2,856 of the new cases are reinfections.