News
Denmark number six in the world for earnings from Esports
---
This article is more than 1 year old.
The country boasts 1,705 professional players of which the most successful, 'N0tail', is the world's top earner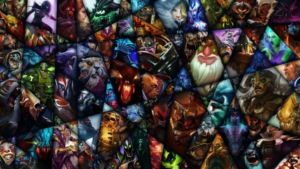 You would have thought Esports would have had a stellar couple of years given how much time we've spent indoors during the pandemic.
But no, that hasn't been the case. Global prize money earnings peaked at a record 237.6 million in 2019 before falling to 122.4 million in 2020, according to the Esports Earnings Index.
It names Denmark as the sixth highest-earning country in pro gaming for 2020.
There are an astonishing 1,705 professional players in Denmark, and their total earnings amounted to $42.2 million dollars.
Most popular in the US, but not most lucrative
Topping the list with just over 180 million is the United States, followed by China, South Korea, Russia and Sweden.
However, a closer look at the figures suggests Esports are far more lucrative for professionals in China and South Korea, as their respective number of pros, 4,985 and 4,270, earned 152.8 and 107.5 million between them.
The US, meanwhile, has 20,624 professionals.
World number one is a Dane
So maybe it's no surprise to note that the top-earning pro is not from the US. 
He is in fact a Dane. Johan Sundstein, 28, who competes under the name 'N0tail' and is the captain of the OG Esports team, earned just over 7 million dollars in 2020.
The double world champion, like all the players in the top ten, derives the largest share of his earnings from playing the arena game Dota 2.
The world's highest earning female player, Sasha Hostyn from Canada, earned 415,691 dollars in comparison.
The top five highest earning games in the world are Dota 2, Counter-Strike: Global Offensive, Fortnite, League of Legends and StarCraft II.