News
Concern growing following disappearance of young woman in Aalborg
---
This article is more than 1 year old.
22-year-old was last sighted at around 6 am on Sunday morning getting into a vehicle that the police have been unable to trace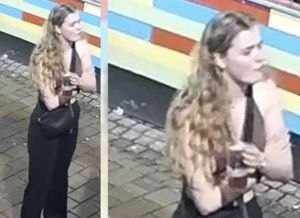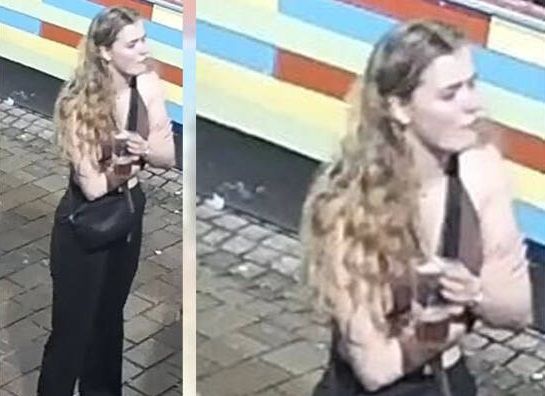 Concern is increasing regarding the safety of a 22-year-old woman who went missing in Aalborg in the early hours of Sunday morning.
Mia Skadhauge Stevn disappeared after a night out – principally at nightspots in the Jomfru Ane Gade area. 
North Jutland Police has appealed to anyone who might have video surveillance footage from the time period in question, specifically 03:00 to 10:00 on Sunday morning, to check it and not delete it.
The same applies to party photos taken on Saturday night.
Anyone with relevant information is urged to contact North Jutland Police via 114. The police have so far over 100 lines of inquiry to follow up.
Still looking for car
The police are still trying to track down a vehicle pictured at 06.09 (pictured below) outside a Netto at Vesterbro 99. The only description thus far is that it is a "dark passenger car". 
It is believed that Steven got into the vehicle following a brief conversation with the driver. She has not been heard from since, and it is not believed she had a phone with her.
Bent Isager-Nielsen, a former serious crime investigator, tells DR that North Jutland Police's appeal to the public shows the force is taking the case "extremely seriously". 
As time passes, he concedes, it becomes more likely Steven has been the victim of a crime.
Young man also missing, but since Thursday night
Curiously, perhaps, but a young man went missing during a night out in the city last Thursday.
The police are trying to track down Oliver Ibæk Lund, 21, but they have not yet said they are considering his disappearance as a crime. 
He is described as of average build, with dark short hair and glasses (see photo below). He was wearing a dark wool coat, brown shoes and light blue jeans.
Divers have searched Limfjord – it is a sad truth that a large proportion of people who go missing on nights out in Denmark end up drowning after involuntarily falling into water and being unable to get out.