News
Denmark decides against fourth COVID-19 vaccination jab
---
This article is more than 1 year old.
Furthermore, under-18s won't be offered a third jab but kids aged 5-11 are still urged to get their vaccinations through winter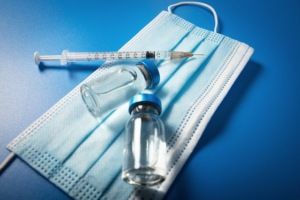 The Sundhedsstyrelsen health authority has announced it will not be giving the public a fourth round of COVID-19 vaccinations. 
The health authority stated that despite Denmark's high infection rate, there are clear signs that the pandemic is waning.
"The generally high societal infection rate has led to more cases in care homes and among the elderly population. Fortunately, we see only a few in these groups becoming seriously ill and indicators suggest that the third jab still provides good protection," said Sundhedsstyrelsen spokesperson Bolette Søborg. 
"As we see the epidemic winding down and the seasons changing, we don't see a need for elderly care residents and people over 85 being offered a fourth jab this season."
READ ALSO: All COVID-19 restrictions to be axed next week
Winding down
Additionally, people under the age of 18 will not be given the third jab, which the rest of the population has been offered.
Sundhedsstyrelsen recommends that children aged 5-11 continue to be vaccinated for the remainder of the winter period as only a few of the vaccinated children have contracted MIS-C, the rare but serious COVID-19 complication.
Finally, Sundhedsstyrelsen has revealed that it will begin planning a rounding-off of the current vaccination program for all age groups. 
Denmark attracted international attention recently after doing away with all COVID-19 restrictions on February 1.