News
Denmark the safest country in the world – study
---
This article is more than 1 year old.
Thinking of moving but worried about street crime, access to healthcare or bad public transport? Then Denmark is your safest bet, according to this survey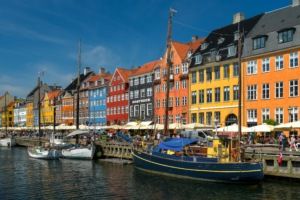 Denmark is the 'safest country in the world' to live in and relocate to, according to a new study.
The study, from expat insurance-provider William Russell, looked at factors including healthcare, infrastructure, personal safety, digital security and environmental security.
Low crime and high healthcare spending
Denmark swung the top ranking with its low crime rate and good access to high-quality healthcare. The nation spends above the EU average on healthcare – some 10.1 percent of its total GDP.
City infrastructure is sound, with good public transport and an airport that ranks third in the European Consumer Airport Index.
William Russel also cited its goal of recycling 70 percent of all waste by 2024, and the fact that "there's almost no risk of natural disaster", as additional contributing factors.
Read between the lines
However, apropos the admirable recycling goals: Denmark is the biggest producer of municipal waste per capita in the European Union, with each inhabitant generating an average of 844 kilos of waste in 2019.
In fact, since 1995, waste generation in Denmark has risen uninterrupted by 62.2 percent, according to Eurostat – the statistical office of the European Union.
Other mentions
Iceland came in second, with low crime – especially violent crime – and air pollution levels far below the OECD average.
Canada was third for its "outdoor lifestyle and green spaces", as well as the above-average national life expectancy. It's also the "safest travel destination for members of the  LGBTQ+ community".
Meanwhile, Spain is the safest country in the world for lone female travellers, followed by Singapore, Ireland, Austria and Switzerland.
The top five safest countries in the world:
| | |
| --- | --- |
| Rank | Country |
| 1 | Denmark |
| 2 | Iceland |
| 3 | Canada |
| 4 | Japan |
| 5 | Singapore |
Read the full report here