Sponsored content
Financing your business (ad)venture: A short guide for female entrepreneurs
---
This article is more than 1 year old.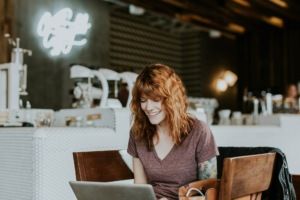 Being a lady and being a boss simultaneously sometimes sounds like a mission impossible. But if you ask any female entrepreneur what their regret is – the answer would always be the same. And that is not starting earlier. There are always doubts about how things will turn out, are your ideas really good enough and are they really going to resonate well with your target audience?
We know that it is hard to get enough courage to make that first important step but we will show you some stats to bring the optimism level higher.
So in order to start your new business adventure, you need to have a solid plan, keep your finances in order, have a bit of luck, patience, and the will to work hard. Also, make good use of additional financial help.
Start with a solid financial plan
Remember that a good plan is what is most important. It is the stage when you are allowed to overthink. Feel free to go with plan b, plan c, and so on. You know you are doing something good because you are driving the growth of the economy and you are opening new workplaces. But of course, you need to know all the ins and outs of your processes. Make both long-term and short-term plans of financing. Set your target and keep an eye on all income sources. 
Make sure to take care of your taxes as well to avoid some really unpleasant surprises.
Remember that as your business grows, your costs will grow along with it. Learn to accept this and think of some creative ways to save here and there. For example, you can both save money and the environment as well if you decide for your business to go paperless.
Organize your loans and make them work for you
You need to know that you will need funds for at least one year before everything starts happening. It is easy to get carried away and overlook some potential expenses. Therefore, additional security for your business is always a must. You need to think about renting an office space, about the salary of your workers, paying the bills and buying the right equipment.
Even if you are having a full-time job or savings, things can easily go out of control. And If you are not having enough financial backup as a safety net.
At some point, you might consider loans but that is a decision that shouldn't be impulsive and in the heat of the moment. Not all loans are created equal and you might feel a bit overwhelmed with all the options around.  Also, things can get a bit complex if you have a loan already. You need to think in practical ways during the first year of your business and think about ways to save money, not to get into massive debt, and finish in a financial rabbit hole. 
Therefore, there is a possibility of getting all your loans in one place. One of the biggest advantages of consolidating your existing loans into one larger loan- you will get a clearer vision of your finances and you will get better control over your finances. You need to think about the expansion of your business, not about numerous expenses to keep the track of. 
If you are repaying a few loans already there is a  possibility to gather your loans on Fairlån. Fairlån is up to date with all current loans on the Danish market, you can find all the requirements you need and of course, unbiased reviews and tips.
It is a reliable source and you can compare rates of affordable and reliable loan providers in a matter of minutes. You can also use a loan calculator to get a better idea how your financial plan will look like. 
With a 360 point view on your finances, it will be much easier for you to monitor how the repayment is progressing.
Pros and cons for gathering loans
Of course, we mentioned that this decision needs to be sound and that you will need time to weigh all your options. Pros of gathering your loans during the first year of your business are the following:
Reality check and overview of your finances, better control.

Managing your finances easily when all debt is in one place.

During the first year, you need to save money – start with saving on fees.

Flexibility to adjust the payment according to your situation.
We also need to mention the potential problems that might emerge and they are mostly about potential hidden fees:
You need to check if there are potential fees you need to pay if you want to settle the loan ahead of time..

It will take longer to repay.

Make sure that there are no hidden costs with a new loan.
Remember that nothing happens instantly
In the movies, there are always dreams happening instantly. The story is always the same – our heroine leaves a dead-end job in a dramatic way, the evil boss is angry and before you know, everything is blooming. Well, it is not how everything works. You need to have patience and do things gradually. 
Your business can start as your side gig you work during weekends and after hours. And nothing is easy, behind every successful person there are tons of caffeine, some bitter failures as well but in the end, everything was worth it. 
 Your audience will relate to you so make your financial plan, trust the process and make everything work.