News
Denmark working to wean itself off Russian gas
---
This article is more than 1 year old.
Climate minister Dan Jørgensen says the government will work towards ending its dependency on Russian gas by next winter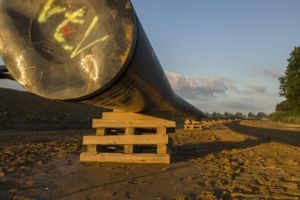 The Putin regime's invasion of Ukraine has sparked the government into action in terms of weaning the country off its dependency on Russian gas. 
The climate minister, Dan Jørgensen, said today that the goal was to be free of Russian gas by next winter.
"We need to be prepared to be free of Russian gas in Europe, and fortunately I've seen that the EU Commission deems this goal possible," Jørgensen told DR.
READ ALSO: Nord Stream 2 files for bankruptcy
Won't be easy
The Climate Ministry underlined that to accomplish the task, a series of comprehensive energy solutions will need to be undertaken.
Among other things, the public would need to conserve energy and more people would need to phase out their gas boilers. 
Russian gas accounts for about 40 percent of total gas consumption in Europe. 
Lars Aagaard, the head of energy advocacy organisation Dansk Energi, said recently that it would take the EU five to ten years to free itself from its Russian gas dependency.