News
Government eyes special law to help Ukrainians settle quickly
---
This article is more than 1 year old.
A broad majority of Parliament support efforts to integrate refugees and quickly give them access to jobs and schooling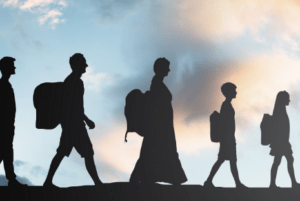 The government revealed yesterday evening that it wants to pass a special law that will help Ukrainian refugees quickly settle in Denmark. 
The law, which has a broad majority backing in Parliament, will see the refugees have the opportunity to gain residence and thus quickly find a job and become part of Danish society.
"The Ukrainians coming to Denmark now need to be welcomed and have access to the labour market as quickly as possible," said the immigration minister, Mattias Tesfaye.
"I want the people who come here to quickly have residence permits processed. They need a work permit, housing options and to get their kids in school."
READ ALSO: Denmark ready to welcome Ukrainian refugees
Work to be done
The framework for the law has yet to be worked out, but Tesfaye said that the refugees could be given permits for one to two years with the option of an extension.
The law also means that there will be no ceiling on how many Ukrainians can come to Denmark, said the minister.
As it currently stands, Ukrainians can travel to Denmark for 90 days, but do not have access to the Danish labour market or welfare system as the country is not part of the EU.
It is estimated that over 1 million Ukrainians have fled their country since the Putin-regime's invasion began a week ago.