News
March on course to be the sunniest and driest in Danish history
---
This article is more than 1 year old.
So far, it has had 180 hours of sunshine and under 3 mm of rain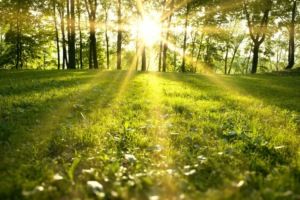 This time last week, the weather forecast was unclear. It certainly didn't foresee temperatures reaching 16 degrees – more like 10 if we were lucky. So who knows what the completion of March will bring?
However, one thing's for sure: another 20 hours of sunshine and this month will be the sunniest March ever.
Already, after 24 days, it has clocked up an impressive 180 hours. The 200-hour record set in 1943 is easily in its sights.
Sunniest in history looks a good bet
DR meteorologist Søren Jacobsen is confident the remaining seven days of March will deliver the necessary sunshine. 
"With the day length we have now, we get about ten hours of sun a day when it is cloudless," he told DR.
Sunrise and sunset do not qualify, as the sun is not powerful enough (needs to be over 18 watts per sqm), and the sky also needs to be cloudless for it to qualify as sunshine. 
Sunny today and tomorrow, but what about next week?
Certainly today and tomorrow, when temperatures are expected to fall from today's 16 degrees to 13, will deliver over half of the total.
But after that, the only day with serious sunshine pencilled in is March 31, so this one could go down to the wire.
Over the last ten years, the average amount of March sunshine has been 138.4 hours, and over the last 100 years, 122 hours.
Could be the driest too
The sunniest ever is not the only record within March's grasp, as it could also end up being the driest since records began.
So far, only 2.8 mm has fallen – a fair amount of that on St Patrick's Day during the festivities! – so it is on track to eclipse the all-time record of 7 mm.
Jacobsen is less confident the record will fall, however, as rain is forecast next Tuesday with sleet expected on Thursday – the result of cold Polar air extending over the country, which will bring a few nighttime frosts.
READ MORE: Spring is here … or at least to complete the week
If it is the driest March in history, it will have followed one of the wettest ever Februarys and one of the warmest ever Januarys.