News
Tickets available to watch Einstürzende Neubauten this bank holiday weekend
---
This article is more than 1 year old.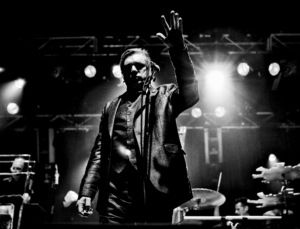 If one of your friends likes to tell you they have 'good taste in music', they're probably already a fan of Einstürzende Neubauten, an unorthodox German group founded in 1980, whose music isn't meant to be comfortable to listen to.
Equally though, many Einstürzende Neubauten fans probably shun the modern age and consider the media to be a pack of lies controlled by big business, so they're probably not reading this.
That would be a shame, as the band, led as always by Blixa Bargeld, have today announced there are hundreds of tickets to be snapped up to their three DR Koncerthuset concerts this bank holiday weekend!
Click here to buy tickets.
Been a long wait for this
Long postponed due to the pandemic, they've managed to add a great number of seats for their three double-concerts on Friday, Saturday and Sunday (let's face it, some of their audience have probably died waiting) at 20:00.
On Friday, with support from Glitch pioneer Alva Noto (a "thundering audio-visual solo concerto"), they will present the world premiere of 'The Year of the Tiger Tour 2022', which will then be repeated on Saturday and Sunday.
On Saturday, the support will be provided by techno godmother Gudrun Gut, and on Sunday from Michael Rother, formerly of Kraftwerk.
All tickets originally purchased for the concerts of 29 May 2020 and 22 May 2021 will provide access to the Saturday concert. And as an added bonus, Cristian Vogel will be performing in the foyer on all three nights before and after the concerts.