News
Aarhus a much better choice than Copenhagen to bring up a family, claims report
---
This article is more than 1 year old.
Danish capital ranked 50th in Europe-wide study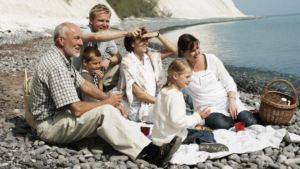 Both Aarhus and Aalborg have placed above Copenhagen in a preply.com ranking of the best cities to bring up a family in Europe. 
Aarhus fared particularly well, ranking seventh overall, ahead of Aalborg (23) and Copenhagen (50). They were the only three Danish cities included in a ranking that assessed 130. 
Topping the ranking was Funchal, the capital of the Portuguese island of Madeira, followed by Trieste (Italy), Lisbon, Reykjavik, Prague and Galway (Ireland).
Leisure and lifestyle failings
The ranking considered three parameters: 'Education', 'Health and Safety', and 'Leisure and Lifestyle'. And it is fair to say that Copenhagen did not do particularly well in any of them, placing 48th, 19th and 90th. 
Aarhus (9, 5, 41) and Aalborg (17, 8, 65) were both let down by their 'Leisure and Lifestyle' scores.
Among the assessed sub-categories were teacher to student ratios, educational attractions, recreational spaces, free healthcare and length of maternity/paternity leave.