General
Science Round-Up: Hybrid work is the future, and businesses will benefit, claims study
---
This article is more than 1 year old.
Another study, this one 25 years in the making, provides new insights to prevent fertility problems in men.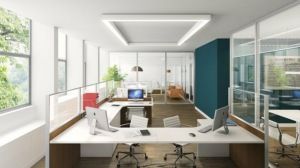 While many companies are insisting that employees return to the office full-time, a new study from Aarhus University suggests that a mix of in-person and remote work is better for business.
According to the study, which was undertaken in collaboration with researchers from Germany and Sweden, hybrid work schedules have encouraged innovation and increased efficiency.
The new normal
Franziska Günzel-Jensen, one of the researchers behind the findings, says that Danish companies who fail to adapt to this new normal risk losing employees and falling behind.
She urges business to seize the opportunity the pandemic has given them – for their own wellbeing, and the wellbeing of their employees.
---
Uncovering the role of genetics in cultural preferences
Nature or nurture? It's an age-old question and, now, researchers from the University of Copenhagen may have some answers. The researchers, Mads Meier Jæger and Stine Møllegaard, have discovered that genes play a significant role in determining one's cultural preferences.  It is this genetic make-up, combined with one's environment and upbringing, that ultimately explain human beings' tastes for everything from music to amusement parks.
Improved climate models on the way thanks to Danish-led research team
A team led by experts from DTU Space have carried out extensive measurements of sea ice and inland ice in the Arctic. Travelling over 16,000 km throughout Greenland and the adjacent sea areas, the team tested new measurement techniques involving planes, drones and boots on the ground. They shared their findings at a conference hosted by the European Space Agency last week, presenting new data to improve the UN's climate models.
New chemicals discovered in atmosphere
Working closely with international colleagues, researchers from the University of Copenhagen have discovered a new class of super-reactive chemical compounds under atmospheric conditions. Known as trioxides, these high-oxygenating compounds are likely to have an impact on both human health and the climate. While the presence of trioxides in the atmosphere has been hypothesised for years, this is the first time that their formation has been proven.
Danes at head of award-winning sustainable infrastructure project
The Living Ports project, a collaboration between DTU researchers and the company Econcrete, has won the International Ports and Harbors Sustainability Award 2022 in the infrastructure category. The project, which is being carried out in Vigo, Spain, aims to reshape the development of coastal and port infrastructure in a way that accommodates local ecosystems. Wolfgang Kunther, a professor from DTU and the manager of the project, says that this type of eco-conscious planning has the potential to both improve biodiversity and benefit local communities.
Aarhus University research facility among best in the world
A research facility at Aarhus University is now one of only eight in the world to have received an official stamp of approval from the International Society for Advancement of Cytometry (ISAC). The FACS Core Facility is equipped with high-tech instrumentation for the analysis and isolation of cells or microparticles. With its new designation as an ISAC Recognized Shared Resource Laboratory, the facility has firmly cemented itself as a world-class research service unit.
A young researcher's PhD dissertation keeps hearts beating
Kasper Glerup Lauridsen has received the Aarhus University Research Fund's talent award for his PhD dissertation on cardiac arrest treatments. His research centred on the development of a standardised model of communication for a hospital's cardiac arrest team, and his work has already led to a rethinking of European guidelines on cardiac arrest treatment.
Capital Region explores environmental benefits of building with soil
Earlier this month, the Capital Region of Denmark held a symposium with the Danish Builders' Association to discuss sustainable construction practices. The talks centred on the practice of using soil as a building material in order to reduce raw material usage and limit CO2 emissions. Together with DTU and a number of partners, the Capital Region pushed a project to develop and test noise barriers built from compacted clay soil.
25 years later and the results are in
In 1997, Professor Katharina Main and her colleagues at Rigshospitalet measured the testosterone levels of 259 three-month-old baby boys. Years later, by measuring the sperm quality of the same individuals as adults, she has become the first to show that babies' testosterone levels can reflect their sperm quality as adult men. Professor Main's study has confirmed a longstanding hypothesis in the field of reproductive biology, paving the way for early interventive efforts to prevent fertility problems in men.