Politics
Danish News Round-Up: Confidence in press remains high – report
---
This article is more than 1 year old.
Levels of trust in Danish news remain higher than those in most countries surveyed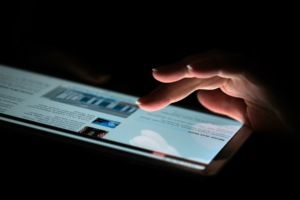 This year's Digital News Report from Reuters has revealed continued high confidence in the Danish news media.
Some 58 percent of Danes said they "trust most news most of the time", making Denmark one of the countries with the highest news confidence out of the 46 surveyed.
Social media remains a common news source for people in Denmark, with Facebook dominating the field.
Downward global trend, and no different in Denmark
However, Reuters reported that generally, interest in news has fallen in Denmark in line with a downward global trend.
"Although the proportion of Danes who often or occasionally avoid news is low compared to the USA, the number was also increasing in Denmark from 2017 to 2022," says Professor Kim Schrøder, who headed the Danish part of the Reuters survey.
"Previous studies have shown it is the many new digital offers that attract attention away from the news media. In this year's survey, this seems to be a special challenge for the younger target group."
---
Police combat summer drink-driving
Denmark's police force is cracking down on drink-driving over the next six weeks, citing the summer as a period of increased alcohol-related road accidents. Breathalyser checkpoints will be in operation along roadsides, and a campaign is underway to remind drivers of the possibility of being stopped and checked. An average of 18 people per day were charged with drink-driving in June and July last year, and a staggering 5 percent of motorists in Denmark admitted to driving while drunk in a recent survey carried out for Wilke and Rådet for Sikker Trafik.
Government proposes limit on higher education entry requirements
The Danish government has proposed a limit on entry requirements for higher education institutions. This would restrict schools from requesting average grades any higher than a 10 on the Danish grading scale, which goes as high as 12. PM Mette Frederiksen hopes that this plan will alleviate some of the pressure on high school students to focus on grades above all else. Similar reforms have been put forth in the past, including one in 2020 by Socialistisk Folkeparti, which supports the current proposal.  
Study highlights weaknesses in handling of elders' exposure to COVID-19
A new study from VIVE has reviewed the areas in which Denmark could have improved its COVID-19 response at care centres and homecare settings. Antigen tests were not offered as self-tests in connection with shift changes, meaning that fewer employees were tested. Furthermore, efforts to screen staff were intensified after the epidemic had already peaked. "In hindsight, we could have considered whether we should have offered screening with PCR twice a week already from the beginning of autumn," said Pia Kürstein Kjellberg, a project manager at VIVE. "The vaccines are the decisive reason why no more people died due to COVID-19."
Citizen proposal on dental treatment garners 50,000 supporters
A citizen proposal demanding that healthcare include dental treatment has earned the required 50,000 supporters to be presented to Parliament. Published in January of this year, the proposal denounces current dental care schemes as cumbersome and bureaucratic, stating that "45 percent of citizens opt out of the dentist" due to the high cost. Once it is read in Parliament and deliberated over by the appropriate committee, the proposal will be read at a second Parliament session and finally voted on.
Citizen proposal on maternity leave to reach Folketing
A citizen proposal requesting 26 weeks of extended maternity leave for multiple birth families has also garnered enough support to reach Parliament. The authors posit that "in the ideal maternity and parental leave situation, both parents of twins and triplets can take the necessary overlapping maternity leave in the first weeks and months of the children's lives and give them the best start in life. That way, we give twins and triplets the same opportunities as single-born children." The proposal, published in March, will undergo the same hearing procedure that the dental proposal will face.
More Danes are surviving cancer, statistics say
The latest figures from Cancerregisteret show that more Danes are surviving cancer. One year after receiving their diagnoses, women and men had an 85 and 82 percent survival rate respectively in the 2018-2020 period – a 10 and 9 percentage point increase compared to the 2006-2008 period. Five years after their diagnoses, women and men had survival rates 11 percentage points higher in the 2018-2020 period than in 2006-2008, bringing their rates up to 69 and 67 percent respectively. "We have succeeded in improving survival after cancer," said Tanja Popp from Sundhedsstyrelsen. "Now we must also succeed even better at improving the quality of life after cancer."
Data shows alcohol and cigarette purchases are up
Data from Danmarks Statistik shows that an increased amount of alcohol and cigarettes was purchased in 2021. A reported 8.4 litres of pure alcohol were sold per capita – 7.6 percent more than the year before. This equates to 48.9 million kroner, the revenue that would be generated if every Dane over 18 bought 10.4 litres of pure alcohol per year. Meanwhile, cigarette sales rose by 5 percent in 2021, totaling 825 pieces per capita. Sales of smoking tobacco, cigars and cigarillos, however, fell.
Planning Act amendments to promote green transition
There is broad political consensus that revisions to the 2020 Planning Act, the legislation set in place to regulate planning and zoning in Denmark, should promote the transition to green energy. The Danish government and blue bloc trio Venstre, Konservative and Dansk Folkeparti have agreed to make amendments to the act that will promote an environmentally-sustainable future for the country. "I am really pleased that with a new agreement we are ensuring a significantly better framework for the green transition," said Christian Rabjerg Madsen, the minister of the interior and housing. "For the government, it has been crucial to make it easier to set up wind turbines and solar cells."
Joint action plan protecting journalists launched
Dansk Journalistforbund, Danske Medier, International Media Support, UNESCO Denmark, Justic Ministry and Culture Ministry have launched a joint action plan for the protection of journalists. In light of the harassment and threats many journalists face, particularly on the front lines of the conflict, the plan includes provisions for monitoring abuse, following up on reports, encouraging dialogue between involved parties and exchanging knowledge with other countries. "The free press is crucial to our democracy," said the culture minister, Ane Halsboe-Jørgensen. "Therefore, journalists must be able to feel confident in their work."
Dead seabirds found along western coast
Dead seabirds have been found strewn across the beaches of Denmark's west coast. Although their cause of death is yet to be confirmed by Aalborg University, where the birds will be examined, Egon Østergaard of Dansk Ornitologisk Forening suspects that climate change's forced migration of fish stocks may be at play. Northern gannets account for the majority of the dead birds, but many sandwich terns and great cormorants were also found. A similar incident occurred this past winter, which was also potentially linked to climate change.