General
India takes the lead: assume the lotus position, Denmark!
---
This article is more than 1 year old.
International Day of Yoga celebrated in no less than seven cities this year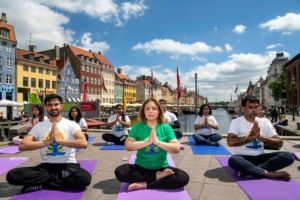 The 8th International Day of Yoga (#IDY2022) was celebrated in multiple cities on June 21. They included Copenhagen, Aalborg, Aarhus, Vejle, Vedbæk, Birkerød and Sønderborg.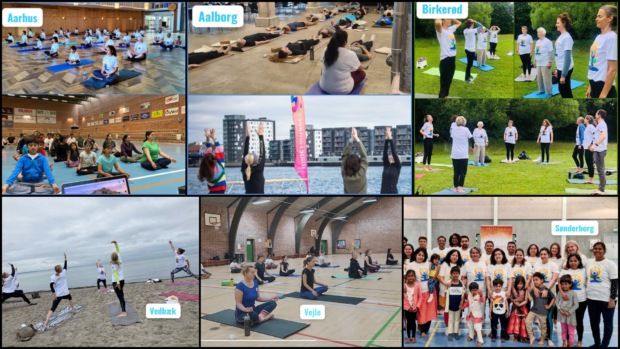 Local yoga groups and the Indian diaspora teamed up for a great many events overseen by the Indian Embassy at iconic locations such as Copenhagen's Nyhavn and Rådhuspladen, as well as Frederiksberg Have. Where the Indian ambassador Pooja Kapur, who led from the front at almost every event held in the capital, gets her energy from is a mystery … to be fair, it's probably yoga!
Bouncing back from the pandemic, this was the biggest celebration of the International Day of Yoga yet held in Denmark – and it was even celebrated in Greenland.
A remarkable demonstration!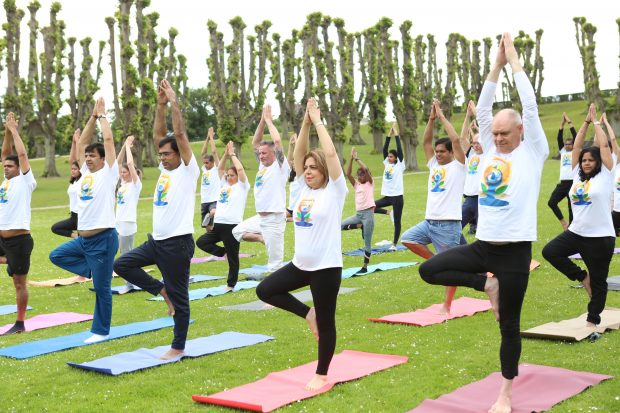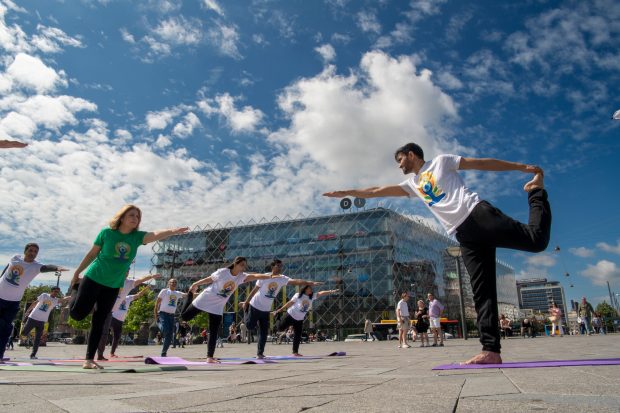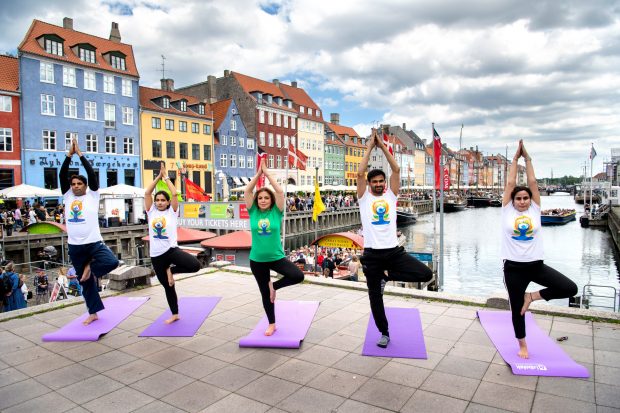 Ambassador Kapur, and countless others, performing yoga to iconic backdrops Frederiksberg Have, Rådhuspladen and Nyhavn.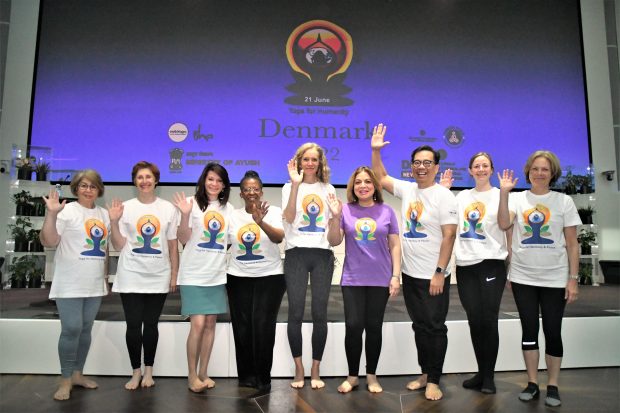 Near Rådhuspladen at Dansk Industri, a great many dignitaries joined Ambassador Kapur, including (left-right from third left) Hungarian ambassador Gabrielle Jacob, South African ambassador Fikile Sylvia Magubane, Lotte Machon, the state secretary for development policy at the Foreign Ministry and Philippines ambassador Leo Herrera-Lim (photo: Hasse Ferrold).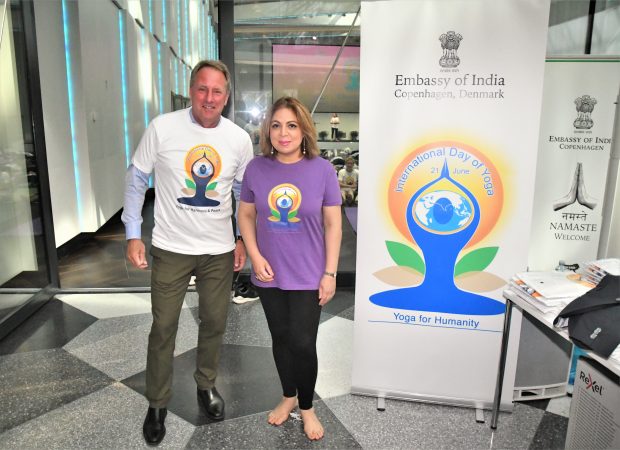 Also present was DI chief executive Lars Sandahl Sørensen (photo: Hasse Ferrold).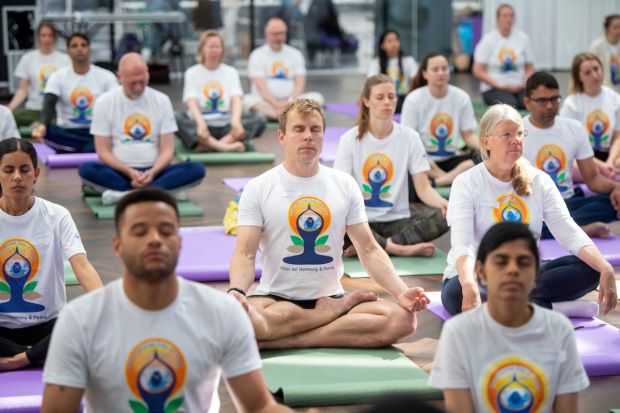 The DI yoga session looked intense!