News
Science Round-Up: DTU Space celebrates contribution to James Webb Telescope as first images come back to Earth
---
This article is more than 1 year old.
Experts from other Danish institutions have new findings regarding the use of aluminum in vaccines, its potential side effects, and the disparate rate of vaccination in Denmark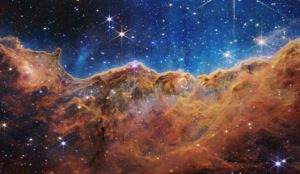 The James Webb Space Telescope, which was sent into space in December last year, has delivered its first images back to Earth, revealing "emerging stellar nurseries" and "Cosmic Cliffs" in the Carina Nebula, according to NASA.
DTU Space, the national space institute at the Technical University of Denmark, has been a participant in the James Webb mission since the beginning. Researchers and experts involved in the mission celebrated its success at an event in Lyngby on July 12.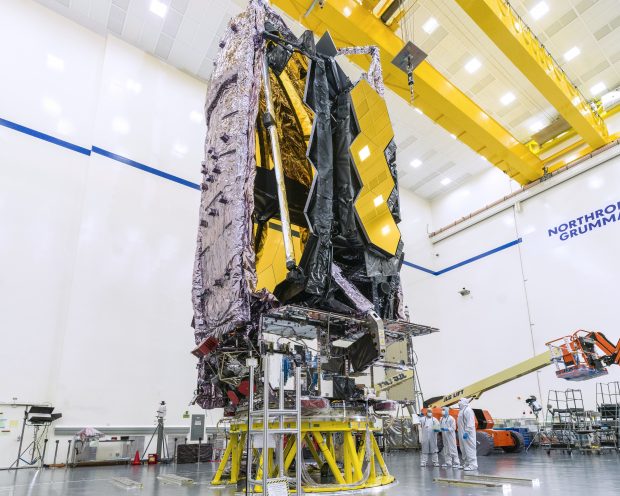 A global collaboration
The James Webb mission is the result of a global collaboration led by NASA and the European Space Agency.
Experts from DTU Space have developed and delivered various technologies for the telescope, including a carbon fibre suspension and a protective wrap for the telescope's infrared camera.
In addition, DTU Space researchers are collaborating with experts from the University of Copenhagen to use data now pouring in from the telesecope.
---
Danish team says alumunium in vaccines lacks evidence
In many vaccines, aluminium is added as an 'adjuvant' to strengthen the patient's immune response. However, after a systematic review of 102 randomised trials, Danish researchers have found no evidence that this practice is beneficial. The team from Rigshospitalet concluded that only 3 of the 102 trials were completed "without bias". The European Medicines Agency (EMA) informed Videnskab.dk, however, that "the safety of using aluminium adjuvant alone or in combination with an antigen is well established".
Risk of allergic reactions after vaccination may be hereditary, claims study
Together with researchers from the Allergy Research Centre, experts at the Statens Serum Institut (SSI) have investigated the risk factors associated with allergic reactions to vaccines among children. The study focused on aluminium-containing vaccines, finding that the type of and quantity of aluminium affected the risk, as well as the patient's vaccine history. They also uncovered evidence of a genetic component in the development of vaccination granulomas – the chief vaccine side-effect among children. According to the SSI, however, the use of aluminium in vaccines is safe – granulomas are rare and not life-threating.
Vaccination rate varies according to education and income
Nearly 90 percent of people in Denmark have received at least one dose of the COVID-19 vaccine. However, according to the Statens Serum Institut (SSI), some groups have been vaccinated less than others. In its analysis of 5 million individuals, the SSI determined that the rate of vaccination is significantly lower among the following groups: young people, immigrants and their descents, individuals with an annual income below 250,000 kroner, and those who have only had a primary school education.
New coronavirus variant is no cause for concern
A new mutation of the Omicron coronavirus variant has spread in India – and now in Europe. The BA.2.75 variant now makes up 23 percent of COVID-19 infections in India and has also been detected in Canada, the United States, Australia and New Zealand. In Europe, it has only so far been detected in Germany and the United Kingdom. Speaking to TV2, a virologist at the University of Copenhagen has said the new variant is unlikely to overtake the BA.5 strain currently dominant in Europe. He also said that the new variant is unlikely to limit the effectiveness of vaccines.
KU professor becomes the first in Denmark to recieve prestigous grant
Professor Samir Bhatt from the University of Copenhagen has received the Schmidt Science Polymaths Award. He is the first in Denmark to receive the grant, which provides hundreds of thousands of dollars to recently-tenured professors with "remarkable track records, promising futures, and a desire to explore interdisciplinary research". Bhatt's research takes place at the intersection of public health, mathematics and computer science. With the grant money, Bhatt says he will "start thinking more about evolutionary theory and the big questions in science".
Centre for plastic research estabilshed at Aarhus University
Professor Daniel Otzen, with 57 million kroner from the Novo Nordisk Foundation, is now opening a centre for plastic research at Aarhus University. The centre, officially called the Centre for Enzymatic Deconstruction of Thermoset Plastics for a Sustainable Society, will focus on identifying naturally-occurring molecules capable of breaking down different types of plastic. According to Otzen, 300 million tonnes of plastic are produced worldwide every year. "The world is drowning in plastic," said Otzen. "And we cannot keep up."
Some 50 carbon capture and storage projects launched in Denmark
INNO-CCUS is one of four strategic partnerships established to help Denmark achieve its goal of reducing carbon emissions by 70 percent by 2030. In the past few weeks, the partnership has launched its first round of projects, which focus on the advancement of carbon capture, utilisation and storage – a term encompassing various methods and technologies for removing CO2 from the atmosphere and industrial exhaust. In addition to various agencies of the Danish government, the INNO-CCUS partnership involves Aalborg University, Aarhus University, the University of Copenhagen, and more than 50 other private and public entities.