News
SAS and pilots reach deal to end 15-day strike
---
This article is more than 1 year old.
SAS has agreed to rehire pilots laid off due to the pandemic, and the pilots have agreed to lower salaries and longer working hours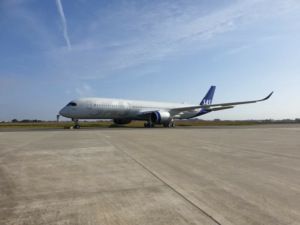 SAS and its pilots have signed a new collective bargaining agreement, ending the 15-day strike that has grounded approximately 3,700 flights and called the airline's future into question.
"I am pleased to report that we now have come to an agreement with all four pilot unions for SAS Scandinavia and the strike has ended," said Anko van der Werff, President & CEO. " Finally, we can resume normal operations and fly our customers on their much longed-for summer holidays."
The agreement
Under the new agreement, SAS pilots have agreed to lower salaries and longer hours – up to 60 hours a week.
In return, the pilots' priority demand – that those laid off due to the COVID-19 pandemic be rehired – has been met. According to SAS, 450 pilots will be rehired in coming weeks along with the ramp-up of flight operations.
The agreement applies to SAS and all of its subsidiaries, and it will be in effect until September 2027.
The agreement is still subject to approval by the members of all four pilots' unions and, as SAS has filed for bankruptcy in the US, it is also subject to approval by an American court. The company expects to receive the necessary approvals within the next few weeks.
Back to normal?
Pilots will resume working immediately, but it will be several days before SAS is at full capacity.
The SAS flights that have already been cancelled will stay cancelled, and further cancellations are possible.
"Regular operations will resume as soon as possible. However, there might be additional traffic disruptions, and consequently, canceled flights in the next few days as we are working on getting back to normal traffic," writes SAS on its website.
Not out of the woods yet
While SAS shares have surged following the agreement, the company's future remains in doubt. The airline had already been in dire straits, and the strike is estimated to have cost it more than one billion kroner over the past two weeks.
In the coming weeks, the airline will work to secure financing so that the company can live on.
According to the airline, the new agreement is "a key element of SAS' comprehensive business transformation plan" because it provides "the stability and predictability required by potential investors".