News
New hope for SAS as US company confirms plans to invest
---
Millions of dollars may be what will save SAS after looking for bankruptcy support in the US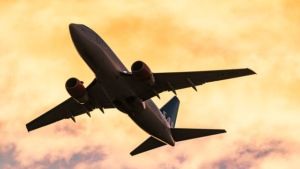 Subject to approval, US investment company Apollo Global Management has confirmed it will give SAS a loan of 700 million US dollars.
The loan should help SAS pay its employees' salaries over the next 9-12 months, whilst solidifying its financial position ahead of a restructuring, after which it will become known as SAS Forward.
It is a great boost for a company left on the precipice by several significant strikes in July – most notably one by pilots that lasted for 15 days from July 4.
Following the start of the strike, on July 5, SAS filed for bankruptcy protection in the US.
Moving forward
The plan for the company to become SAS Forward was first announced in February in the hope of saving up to 7.5 billion Swedish krona a year.
However, this plan will only come into full effect if pilots, cabin crew and other employees help support the reduction of costs it requires.
The most important next step is whether the Apollo Global Management investment is given courtroom approval in the US.