Things to do
Late August Events: Actor, playwright, director … presenting Denmark's answer to Noël Coward!
---
This article is more than 1 year old.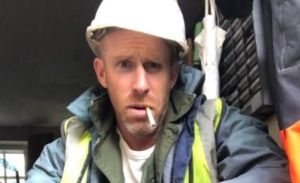 The Queen's New Border
Sep 14-18; Biblioteket Rentemestervej, Cph NV; 160kr
The Copenhagen Theatre Circle presents its original play 'The Queen's New Border' by longtime member Alun Thomas – a satire set in Ireland as the reality of post-Brexit begins to set in. (BV)
Øasen
Aug 19; Fælledparken, Cph Ø
This pop-up event is hosted by Kultur and Fritid Osterbro. The event is perfect for anyone interested in electronic music as well as funk, disco and house music. (BV)
Viva
Sep 21; Wallmans Circus Building, Jernbanegade 8, Cph K
Wallmans is premiering its new dinner party show in central Copenhagen. The show is a celebration of life and togetherness. It is hosted by Megan Moore as well as a live band playing music from the 1920s up until now. (BV)
LGBT history walking tour
Aug 21, 13:00; Regnbuepladsen, Cph K; 90kr
On the final day of Copenhagen Pride Week, learn about the LGBT history of the Danish capital on a walking tour.
SMK evenings
Aug 24 onwards, every Wed; Statens Museum for Kunst, Sølvgade 48-50, Cph K
On Wednesdays SMK stays open until 20:00 before which you can receive a guided tour and enjoy various art experiences, mostly inspired by the exhibition 'Henri Matisse: The Red Studio'. (BV)
Copenhagen Opera Festival
Aug 19-27; operafestival.dk
An experience for the whole family, Copenhagen Opera Festival celebrates both classics and newly written work that can be enjoyed by everyone. (BV)
Summer Concerts at Glyptoteket
Sundays at 12:00; Dantes Plads 7, Cph K; 180kr
Enjoy a concert within the museum surrounded by beautiful artwork and artefacts. The price for a ticket to the concert also permits you entry to the museum for a full day, allowing you to explore the rest of the museum before or after the concert. (BV)
Zanele Muholi
ongoing, ends Sep 4; Kunstforeningen GL Strand, Gammel Strand 48, Cph K; 90kr
South African photographer Zanele Muholi presents the stories of black lesbians, gay, intersex, and trans lives in South Africa through photos. Enjoy a collection of more than 100 photographs that celebrates the career and work of Muholi as a visual activist. (BV)
Comedy Stop Copenhagen
Sep 1-3; Bremen Teater, Aveny-T and DR Koncerthuset, 150kr
A line-up of comedians including Katherine Ryan, Nigel Ng, Jenny Bede, and Sean McLoughlin. The event is held to showcase the biggest comedy stars of the future. (BV)  
Globe Quiz
Aug 25; Globe Irish Pub, Nørregade 43-45, Cph K; 50 kroner per person to enter
Game night's on at this pub on Nørregade! The winners will be awarded 1,200 kroner, and there are plenty of spot prizes too. (MB)
Madland Food Festival
Aug 18-Oct 9; various venues in Copenhagen; madland.dk
This sustainability-focused food festival is perfect for foodies and will allow you to taste different types of food from sustainable origins. The festival also includes film experiences and a harvesting fest. (BV)
Gravens Rand Quiz
Aug 30; Søndre Fasanvej 24, Frederiksberg; entry 30kr
Maximum of four per team, it's 1,000 kroner for the winners and a crate of beer for second. Two beer rounds, and shots for last place!
Sand Sculpture Festival
ongoing, ends Aug 31, daily from 10:00; Kajgaden 7, Hundested; sandskulptur.dk
Local and international sand sculptors, including several world champions, will display their biodegradable masterworks.
Gasoline Grill American State Fair
Aug 27; Carlsberg Byen, Ny Carlsberg Vej 140, Frederiksberg
The fair is hosted by the popular burger chain Gasoline Grill and will include various American chefs cooking and serving drinks and food. People can come and enjoy the food along with some live jazz music. (BV)
Karrusel
Aug 25-27; Refshaløen; Cph K
Karrusel, the sister festival of Copenhagen Distortion, is again returning to Refshaløen for three days of house, techno and disco and rides on a vintage carousel. Artists include Amalie Lens, DJ Seinfeld, Folamour, Nastia and Partiboi69. (BV)
Tivoli 'Dog Day'
Aug 21; Tivoli, Cph V
Bring your dog to Tivoli on 'Dog Day' and meet other dog owners. The event is hosted by the Danish Kennel Club, and members and volunteers of the club will be present to answer any questions. (BV)
Street Food at the Lakes
Aug 18-21; Peblinge Dosseringen, Cph N; free adm
This is part of the Copenhagen Food festival and allows you to meet up with your friends and family to sit and eat around the lakes in Copenhagen. It will finally be held after being closed for two years. (BV)
Trygfonden Copenhagen Swim
Aug 26-27; Black Diamond, Søren Kierkegaards Plads 1, Cph K
Swim around the canals surrounding Christiansborg, either as an individual (1,000 or 2,000) or in a relay (as short as 500 metres). (BV)
Final day at Bakken
Aug 31; Dyrehavevej 62; free adm, ride pass: 299kr
The oldest amusement park in the world will be closing its summer season at the end of August. (BV)  
Copenhagen Cooking
Aug 19-28; various venues
Copenhagen Cooking and Food Festival allows you to explore and taste various dishes from different countries, as well as learn how to cook dishes at some of its many cooking workshops. (BV)
Kulturhavn Festival
Aug 27-28; Ørestads Blvd 55, Cph K; free adm
Celebrating the culture of the city in Copenhagen's harbour with several different events, Kulturhavn Festival is something that everyone in the family can take part in. (BV)
Klassisk på Kyssetrappen
Aug 18, 17:00; Det Kongelige Kapel, Sankt Annæ Pl 31; free adm
Fans of classical music will greatly appreciate this event as some of Denmark's greatest classical musicians come together to perform on a floating stage. (BV)
Uhørt Festival
Aug 18-20; Enghavevej 80, Cph V; 195-395kr,.billetto.dk
Are you interested in finding new music to listen to or curious about the breakthroughs of next year? (BV)
Rockwell Denmark
Aug 19-20; Waterfront at Nordhavn; 135kr, ticketmaster.dk
Interested in a day or two at the waterfront viewing sailing action up-close? This event will allow you to view the race from right beside the water in Copenhagen. (BV)
Kennedy's Quiz
Sep 5, 19:30; Kennedy's Irish Bar,Gammel Kongevej 23, Cph V
Quiz night at Kennedy's Irish Bar includes raffles, cash prizes, and drinks rounds.
Copenhagen Pride
ongoing, ends Aug 20; various venues; free adm
Copenhagen Pride is back with events all over the city. (BV)
Tønder Festival
Aug 25-28; Vestergade, Tønder; festival pass: 1,720 kr, one-day tickets 620-1,020kr; tf.dk
Tønder features some of the best traditional and modern folk music in Europe. This year's line-up includes acclaimed artists from the US, Ireland, the UK, Scandinavia, and other parts of Europe. Among them are the Red Hot Chilli Peppers, Madrugada, and 9Bach. (SA)
Opera Tours in English
Aug 27 at 13:00; Ekvipagemestervej 10, Cph K; 135kr, under-12s 60kr, kglteater.dk
Discover the Opera's beautiful foyer with its clean lines, Olafur Eliasson's light sculptures, and views over Copenhagen Harbour that embrace the shiny maple shell around the Main Stage. There are also weekly tours of Gamle Scene on August 21 and 28 at 11:00.
Science and Cocktails
Aug 26; Koncertsalen, DR Koncerthuset, Ørestads Boulevard 13, Cph S; 145-195kr, drkoncerthuset.dk
Professor David Montgomery is an expert on geomorphology. Join him as he explores 'What your food ate: How to Heal Our Land and Reclaim Our Health'.
Jazz Cruise
ends Aug 28; Ved Stranden 26, Cph K; 175kr, ticketmaster.dk
The Copenhagen Jazz Cruise allows you to listen to great music while on the water and for anyone who is new to Copenhagen this is a perfect way to experience the city's sights while sailing through the canals.
Proper British Afternoon Tea
Aug 28; Kogebogeriet, Guldbergsgade 10, Cph N
If you're looking for an authentic British afternoon tea, then Kogebogeriet is the place to go. Enjoy a menu that includes roast beef with Yorkshire pudding, freshly-baked scones and clotted cream, along with unlimited tea.
Copenhagen Pride Parade
Aug 20; Frederiksberg City Hall Square
Participate in this year's parade around the city of Copenhagen, celebrating Pride. (BV)
Wildlife Photographer of the Year
ends Aug 28; Natural History Museum of Denmark, Øster Voldgade 5-7, Cph K, 105kr
This annual exhibition showcases the 100 top wildlife photos.
Gentofte Market
every Sun 07:00-14:00; Bregnegårdsvej, Gentofte
Happening every Sunday, Gentofte Market is a great place to go to for a weekend shopping trip for antique or vintage goods.
Nørrebro Flea Market
every Sat 09:00-17:00; Nørrebrogade, Cph N
Norrebro Flea Market is a local flea market with several different vendors and is especially a great spot for buying second-hand clothing.
Strøm Festival
Aug 20 & 27; various venues in Copenhagen; strm.dk
Why have a festival over three days, when you can do it over three weeks, reasons Strøm Festival ahead of launching a new format spread across three Saturdays in August. Presenting some of the best selections of electronic and alternative music, this will empower the electronic music scene in Copenhagen. Including a number of free concerts in public areas in the capital. (SA)
WonderFestiwall
Aug 18-21; Slotsslyngen, Bornholm; festival pass: 1,120kr, one-day tickets: 525-625kr; wonderfestiwall.dk
Enjoy the final days of summer at the WonderFestiwall amid the exquisite nature of the popular holiday island Bornholm. With 33 concerts in three days, the festival will present some of Denmark's most famous artists including Branco, SpleenUnited and Mina Okabe. (SA)
Copenhagen Summer Festival
ends Aug 18; Charlotte Festsal, Kgs Nytorv, Cph K; 160kr
This classical music festival for aspiring musicians reveals the musical talent of the younger generation.