News
Ukrainian refugees finding job foothold in Denmark
---
This article is more than 1 year old.
The number of Ukrainians working has doubled over the summer, particularly in sectors such as hotels, restaurants and agriculture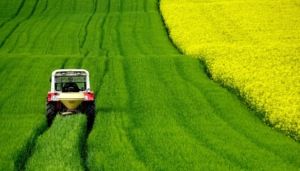 In terms of finding work, it's been a difficult start for the thousands of refugees who fled the War in Ukraine to Denmark.
But things seem to be improving – at least according to new stats from the Danish Labour Market and Recruitment Agency.
The figures showed that 4,290 Ukrainian refugees had found employment – more than double the 1,645 who had jobs in May.
"If you compare that with some of the other major refugee flows Denmark has seen, it's very, very impressive that so many have found work," the employment minister, Peter Hummelgaard, told DR Nyheder.
In particular, the Ukrainians have managed to find jobs in sectors such as hotels and restaurants (994), agriculture (685), and travel and cleaning (681).
Industry (449), trade (367) and construction (206) have also accounted for many of the jobs. 
READ ALSO: Refugees struggle to find work in Denmark, but fare better in Norway and Sweden
Geographic differences
The numbers also show that it varies how many Ukrainians find jobs depending on where they live. 
For instance, over 50 percent in Tønder Municipality found work, while just 11 percent found employment in Frederikssund. In Copenhagen, the figure was at 24 percent.
Hummelgaard speculated that this could be down to some municipalities having more jobs that don't require Danish as a prerequisite.
"I don't want to stand here and conclude that it's because some municipalities are not doing a good enough job, but of course it's something we need to look into," he said.
"It shouldn't be that you have a better chance of getting a job just because you live in a specific municipality."