News
Government's new green aviation strategy involves passenger fee
---
This article is more than 1 year old.
Despite political backlash, CPH Airport welcomes the plan and airlines are already making moves to go green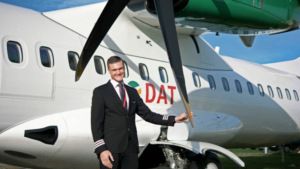 The government has proposed to ensure that Danish aviation can fly on 100 percent green fuel from 2025 and for the national sector to be completely sustainable by 2030.
At the moment, green fuels are far more expensive than fossil fuel options, so the government has proposed setting aside 1.8 billion kroner to support the process.
One initiative is to usher in a new 13 kroner passenger fee for passengers leaving Danish airports on flights domestically and abroad – transfer and transit travellers not included.
"We have already invested in the support of production of green fuels and now we will ensure the demand is there and kickstart the market in earnest."
"The goal extends across Denmark's borders – we will lead the way and develop new green fuels that are essential to the aviation transition," said the climate minister Dan Jørgensen.
READ ALSO: CPH Airport closing in on a profit this summer
Parliament squabbles as sector remains positive
The parties in Parliament have been quick to criticise the plans, with the Red Bloc wanting a much higher passenger fee and the Blue Bloc not wanting one at all.
But the aviation industry itself seems to have embraced the plans.
Copenhagen Airport praised the government's ambitious vision, though it warned that ticket prices would likely increase as a result.
Meanwhile, Danish airlines SAS and DAT also announced greener changes to their operations this week.
DAT announced yesterday that it had entered into an agreement that would see it operating completely zero-emissions flights using clean hydrogen by the end of 2025.
And SAS has picked up an option on the ES-30 electric plane – which is scheduled to be certified by 2028.