General
Government presents new winter help package
---
This article is more than 1 year old.
New agreement seeks to help public with rising energy bills through a temporary and voluntary freezing scheme for electricity and gas bills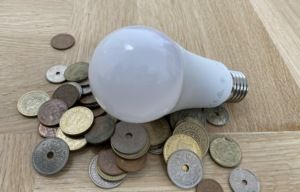 The rising prices of electricity and gas brought on by the War in Ukraine has Denmark fearing the worst as winter approaches.
But the government has brought some relief to the table today, thanks to a new winter help package that was approved with the backing of a broad swath of Parliament.
"Many Danes are under duress from the spiking prices, particularly the sizes of their energy bills," said the finance minister, Nicolai Wammen.
"This deal won't solve all the problems, but it can provide more security over the winter. I'm happy that a long list of Parliament parties have taken responsibility in these uncertain times."
READ ALSO: Government moves to save on energy as winter approaches
Freezing excess cost
One key element of the agreement is a temporary and voluntary freezing scheme for electricity, gas and district heating bills incurred by homes and businesses.
More specifically, the freeze will encompass the part of electricity and gas bills that exceeds prices from the fourth quarter of 2021. 
For district heating, it's the amount that exceeds district heating prices as per january 2022 that is frozen.
The state will loan the energy companies all amounts that customers ask to be frozen. 
The scheme will run for the next 12 months and energy customers will have four years to pay the frozen amount back to the energy companies, starting a year after the 12 months are up. 
As customers pay back the frozen energy bill amounts, the energy companies will pay back the state loan.
Other points of the package include the reduction of the electricity tax, a one-time 660 kroner child and youth benefit in 2023 increase, and an increase of the green heating subsidy.