Sport
Denmark a top seed for Euro 2024 qualifiers
---
This article is more than 1 year old.
The Danes missed out on the Nations League finals, but the win against France last night sees them seeded first in the Euro 2024 draw next month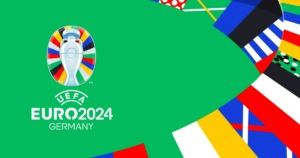 Denmark's 2-0 win over France in Parken Stadium last night wasn't quite enough to see them progress to the Nations League finals.
Croatia ended up topping the group by beating Austria 3-1 away.
But the win did cement Denmark's position as a top seed for the upcoming Euro 2024 qualification draw next month.
As a top seed, Denmark will avoid big guns like Spain, Portugal, the Netherlands, Italy and Belgium – though they can still draw France or England, who following some disappointing results are now second seeds.
READ ALSO: Eriksen pearl not enough against Croatia
The road to Germany
However, Denmark could also potentially draw much easier opposition and a 'dream group' could look like this:
Denmark
Israel
Armenia
Faroe Islands
Gibraltar
San Marino
Of course, that wouldn't be very exciting for neutral fans who ultimately want to see a good game, but a tough draw could still happen. 
Should it all go wrong in the draw, a potential 'nightmare group' could resemble something like this:
Denmark
France
Sweden
Turkey
Slovakia
Andorra
There are still a few games remaining in the Nations League, which concludes this week, so some of the seedings could change a little.
The Euro 2024 draw will take place on October 9 and the tournament itself will be held in Germany from 14 June – 14 July 2024.