Activities
Performance Preview: The musical that gave kids a voice
---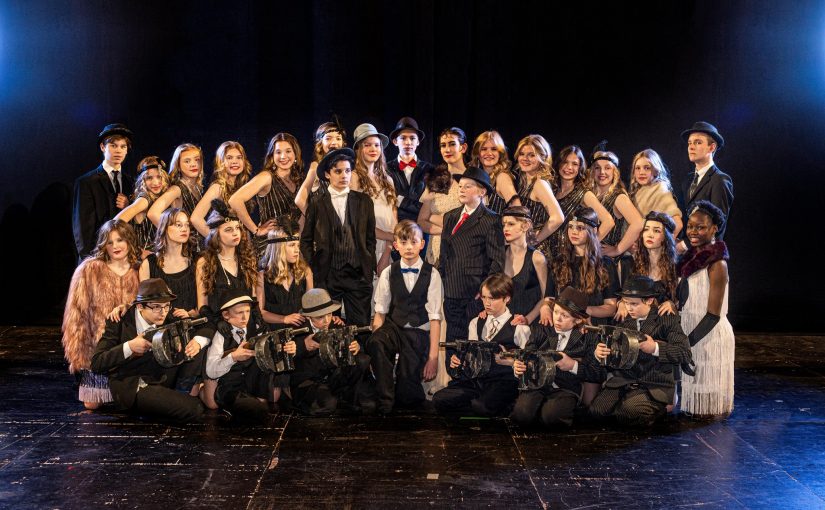 Pauline Kael was the most famous film critic of the 20th century. But even she made a few mistakes.
Unlike most musicals of the post-war years, 'Bugsy Malone' arrived on our screens in 1976 untested on Broadway or West End audiences.
Its novel approach to a Prohibition Era hoodlum story to only feature child actors, and replace Tommi guns with custard pies, was completely lost on Kael, who laughed it off as "nothing but its godawful idea".
George, Floyd, Richie
"We're not watching actors in a story, we're watching kids doing a stunt, and so we're primed to ooh and aah, the way the audience does for a chimp on the Carson show," she further observed.
But the world has moved on since Kael's era of children being seen but not heard.
They became consumers (thanks George Lucas), got rights in the classroom (ditto Pink Floyd) and got thoroughly mollycoddled in the process (combo of threat of paedos, social media and the film 'Richie Rich').
No language barrier
Today, parents blister their thumbs filming their loved ones making us go ooh and aah, so we can go ooh and aah, at our hearts' content, forever. And 'Bugsy Malone', unashamedly now Pauline is long dead, is the ultimate ooh, ah musical.
There is no language barrier to such sentiment, and that's why a forthcoming Rearview Theater production of 'Bugsy Malone' this autumn half-term holiday, featuring a superb songbook by Paul Williams that has more than penetrated our lives since its debut nearly 50 years ago, can be enjoyed regardless of the language.
At Musikteatret Albertslund, a professional nine-piece live band will help in that department too – a huge priority for British co-director Russell Anthony-Collins and his partner-in-crime Christina Anthony, who together own the SceneKunst theatre school.
Features a live band
The band consists of some of the best musicians in Copenhagen. Together they share a broad range of experience in musical theatre as well as jazz, pop, rock and classical music.
Many of them have played in large theatre productions at Folketeatret, Det Ny Teater, Det Kongelige Teater and Østre Gasværk. Others have toured with Langkjær Entertainment and Heltemus Productions.
The band is led by drummer and percussionist Mikkel Schnettler who has been working closely with Rearview for many years.
Recalling fond memories
For Anthony-Collins, a Londoner born in the early 1970s, 'Bugsy Malone' is a musical that made a big impression on his early life.
"If you are around my age and raised in the UK, then 'Bugsy Malone' would have permeated your childhood in the same way as Sunday roast dinners or 'knock down ginger' might have. We all grew up knowing the film and all the characters inside and out," he recalls.
"It gives me great pleasure to be directing this great musical here in Denmark. We have assembled a fantastic cast of talented youngsters, many who have already had a great deal of professional experience. We believe young actors given the opportunity can create work every bit as good as anything else you might see in the theatre. We hope together we have achieved this and invite you to join us, to see our production this autumn holiday. And that you love 'Bugsy Malone' as much as we do."
And remember: we ooh and aah in every language.