News
Local Round-Up: A few surprises among the richest and poorest city districts in Copenhagen
---
Talking of upsets, has Grillen Burgerbar displaced Gasoline Grill?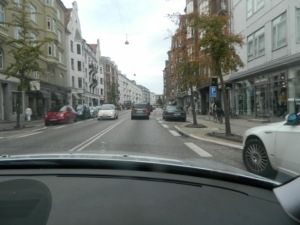 Hellerup is the richest district in Greater Copenhagen, and Nordvest the poorest, according to a study carried out by local media outlet KøbenhavnLIV that mainly focused on the capital, but also included a few nearby municipalities.
Based on data from Danmarks Statistik, it did its best to establish the average income of the capital's residents, estimating that Hellerup dwellers earn an average 851,500 kroner a year, and people in Nordvest just 324,000.
Nordhavn (798k), Copenhagen city centre (496k), Dragør (479.5k) on Amager and Frederiksberg (472k) completed the top five.
Vesterbro catching up Østerbro
Anthropologist Ayo Wahlberg was surprised that Vesterbro (436k) is on the verge of catching up Østerbro (441k).
"I would have thought it would be closer to Nørrebro (332k)," she said.
"This shows that Vesterbro's gentrification has had a major effect."
---
High Court adds two more years onto terror sentencing
The High Court has increased the sentence handed out to a 25-year-old man, convicted of terror charges at Frederiksberg Court, from 10 to 12 years. Additionally, Abdullah Akbulut will be stripped of his Danish citizenship and deported. Akbulut was arrested in a Copenhagen carpark whilst trying to obtain gun and ammunition from PET officers who he had told he wanted to use to kill "infidels". He also had plans to "cut off the heads of police officers".
Is this the end of the roll for the illustrious smørrebrød makers?
Denmark's premier smørrebrød family are still looking for new premises 18 months after closing Restaurant Ida Davidsen, their legendary outlet on Store Kongensgade and home for 47 years, due to fears they might go bankrupt. The Davidsen Family have been serving the open sandwiches for 130 years – Oscar Davidsen Siesbye, who ran the restaurant with his mother Ida, is himself a fifth generation smørrebrød maker, but does not think it likely his children will follow him. "It doesn't look so good. I am very much waiting to see what happens with the whole world situation, food prices, recession, inflation and energy prices, which are all bad working conditions for restaurateurs," he told TV2. The Davidsens launched their smørrebrød empire in Nørrebro in 1888. Matriarch Ida Davidsen is well known for making smørrebrød for visiting celebrities, such as Yuri Gargarin, former PM Poul Nyrup Rasmussen, Princess Marie and Roger Moore
Finally some recognition for Grillen Burgerbar
The best-rated burger in Copenhagen is the Fully Loaded version served by Grillen Burgerbar, according to figures supplied by the Wolt delivery service. It rated an average 4.5/5 in October. The most popular outlet during that period was Louis Burger, which sold 117,351 via Wolt. However, preferences vary depending according to the region, according to Wolt communications manager Mikkel Tofte. While Copenhageners are crazy about brioche buns, folk in Esbjerg prefer ones with chili cheese, he revealed.
Commitment to build more public housing in Nordhavn
City Hall has confirmed that 40 percent of the new residences currently being built at part of Svanemølleholm, a 1.589 billion kroner housing project in Nordhavn, will be public housing – some 15,000 of the 38,000 sqm plot, which mostly falls between Skudehavnen and Færgehavnsvej and is owned by By & Havn. In Nordhavn, the current public housing share is just 11 percent. Since 2001, 40 percent of all public housing in Copenhagen has been built on land belonging to By & Havn.
New innovation centre launched on Tagensvej
KU Lighthouse, a new innovation centre in Nørrebro that belongs to the University of Copenhagen, officially opened last week. The centre, which is geared towards green innovation, will help entrepreneurial students and researchers to develop their business plans. Furnished with recycled furniture, it is the country's first public sustainability-certified building. It is located at Tagensvej 16A, which is quite close to Rigshospitalet.
New green urban space for Amager faithful to enjoy
Sundbyøster Plads in Amager has opened following a huge development. Located just off Amagerbrogade, a few hundred metres from popular pub The Hop House, it has been reimagined as a 3,500 sqm green urban space. Previously it was an abandoned tram hub that people rarely visited.
Coffee chain fined for refusing to accept cash
The Original Coffee chain, which has several outlets in Copenhagen, has been fined 40,000 kroner for refusing to accept cash. Consumer Ombudsman reported the chain to the police for violating the Payments Act, which stipulates that all establishments must accept in-person cash payments between 06:00 and 22:00. Original Coffee, which instructed its staff not to accept cash payments last year, justified its decision by citing the pandemic, a constant lack of change and the risk of being robbed. It started accepting cash again on February 1.
City Hall hoping to marry off legions in the open air
Copenhagen has launched yet another wedding concept in a bid to cement its standing as one of the marriage capitals of the world. In the new year, it will be launching 'Vie i det fri' ('Wedding in the Open'), which gives prospective couples a choice of 29 locations to get married outdoors. Five of the sites are new, including Skuespilhuset and a jazz boat on the canals of Christianshavn. Prices range from 950 to 4,000 kroner.