News
Men still dominate in the boardroom
---
A survey of thousands of big companies in Denmark revealed that under 20 percent of board members were women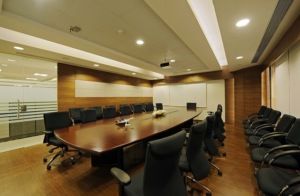 Despite being a hot topic for decades now, the issue of gender balance in business leadership seems to be a tough nut to crack in Denmark.
According to a new report by analysis firm Analyse & Tal involving 2,387 big companies in Denmark, there are significantly more men in boardrooms across the country.
Under 20 percent of board members are women, under 10 percent of board chairpersons are women and there are no women at all in 44 percent of boards.
"It's pretty poor. When compared to the rest of the Nordics, Denmark lags behind. There is this image that we are the trailblazers of gender equality, but that's not what statistics show," Sarah Steinitz, a partner in Analyse & Tal, told Information newspaper.
READ ALSO: Denmark ranks highly on 2022 Gender Equality Index, but some failings too
Nordic neighbours miles ahead
Steinitz went on to contend that current legislation is not enough to ensure gender equality in the halls of decision makers in Danish business.
In Denmark, a law from 2013 has made it obligatory for all big companies in Denmark to measure the gender makeup of their boards. But more needs to be done, experts maintain
In Norway, 41 percent of boardrooms are made up of women – a law from 2003 made that mandatory – while in Sweden the rate is at 38 percent.
Should the development continue at the rate seen in prior years, a gender equilibrium in Danish boardrooms won't be reached until 2060, according to Analyse & Tal.
Denmark's new equality minister Marie Bjerre told Information newspaper that the figures "are not good enough" and that it was important to "break down norms and cultures that prevent women from reaching the top".