General
Danish News Round-Up: US military area to take residence in Port of Aarhus for a month
---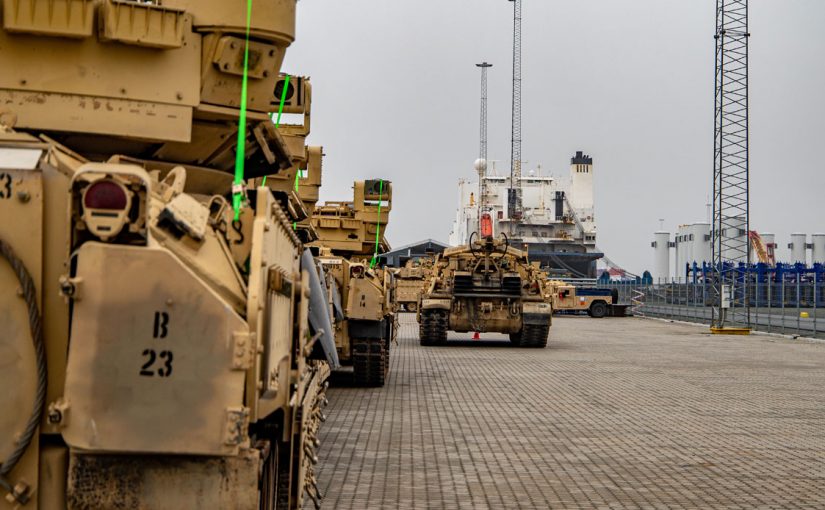 East Jutland Police has confirmed that a temporary military area will be set up from January 13 to February 12 at the Port of Aarhus to enable the deliveries of US military vehicles and equipment.
A cargo ship, the ARC Independence, will deliver 600 items of military equipment, along with vehicles – all earmarked to travel onwards to eastern Europe.
US personnel too
Additionally, a group of personnel from the US Army will arrive in Aarhus to co-ordinate the logistics of the operation with help from their counterparts at the Danish Armed Forces, and also the Home Guard.
Denmark, as a member of NATO, is obliged to take delivery of such consignments. In May 2022, it was speculated that Esbjerg Harbour would become a NATO maritime hub. 
---
Føtex to no longer offer deliveries
Salling Group has confirmed that its supermarket chain Føtex will no longer be offering home deliveries or 'buy & collect' – services first introduced during the pandemic. "Home delivery is neither a gold-plated business for us nor our competitors, and therefore we need an even more solid and flexible delivery model," it explained. However, another of its chains, Bilka, will continue to offer 'buy & collect' –  which enables customers to choose their goods online ahead of picking them up as one consignment at the physical supermarket.
Influx of Chinese tourists hoped for
Unlike many other countries, it is not necessary for Chinese tourists to have a negative corona test to visit Denmark. The country is accordingly bracing itself for an influx of Chinese tourists, although hotel and restaurant trade association Horesta does not think Copenhagen should rest on its laurels, contending that the Danish capital still faces stiff competition from the likes of London and Berlin. "There must be easy, accessible access: flights that fly directly to Copenhagen. So there must be knowledge of them," Horesta's head of tourism Annette Hyldebrandt told DR. While the Epidemic Commission has ruled out the need for tourists to have negative corona tests, it is recommended that the airlines ask for one and enforce the use of masks on flights, and that the Danish authorities offer arrivals a free quick test.
Legionella discovered in Zealand swimming pool
A swimming pool in southern Zealand was closed yesterday after legionella was found in some of the shower heads. The incubation period for developing legionnaires disease after exposure is two to ten days and swimmers at Nykøbing Sjælland Svømmehal in Odsherred Municipality are advised to seek medical attention should they become ill. Symptoms typically include a high temperature, headache, muscle pain, vomiting and diarrhea. It typically has a mortality rate of 10-15 percent. While legionnaires disease is most typically associated with faulty air conditioning units at overseas resorts, Denmark has the third highest incidence rate in the EU – a situation blamed on obsolete hot water supply systems and the tendency of many to brush their teeth in the shower.
Former employee of police pleads guilty to hacking into 140 colleagues' phones
A case began earlier in the week at Aarhus Court where a former IT employee of Eastern Jutland Police has been charged with hacking into 140 colleagues' phones. The man has pleaded guilty to the main charge, along with recording videos in the women's changing rooms and prying into investigations, but denies that the hacking went on for 11 years. 
Delivery of new fighter jets delayed
US manufacturer Lockheed Martin has postponed the delivery of Denmark's new fighter jets pending the results of an investigation into an accident involving a F-35 in the US. One of the fighters was due to arrive in February. and more later in the year, but now everything is up in the air.
Bird flu detected in dead foxes for first time
Bird flu has been detected in a fox for the first time, according to Statens Serum Institut. It is believed bird flu killed an adult male fox discovered last year along with three pups. However, SSI cautions that there is nothing to suggest that mammals can pass on the flu to other mammals – and potentially humans.