History
A Danish queen's work is neve done: Four HRH titles down, hundreds more to go
---
This week's death of exiled Greek king, the husband of Margrethe II's sister, might quicken up the process somewhat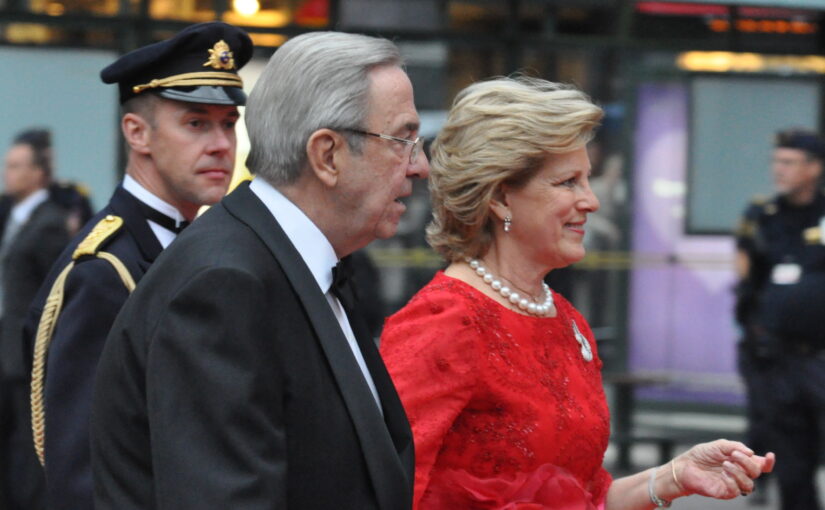 You'd be forgiven for thinking there are only a few Danish princes and princesses left doing the rounds, now that Prince Joachim's four children have lost their HRH titles.
There's Queen Margrethe's two children, of course, and their wives, plus the four children of the eldest, Crown Prince Frederik. And then there's the queen's two sisters, Princess Benedikte and Princess Anne Marie.
Beyond that, the queen's cousin Princess Elisabeth died in 2018, and Elisabeth's brother, Count Ingolf – who for the first 13 years of his life was ahead of Margrethe in the line of succession – gave up his HRH title in 1967 to marry somebody without the monarch's permission.
So that makes ten, right? Well, no, there are actually a lot, lot more, and they all stem from one of the Danish queen's sisters – kind of.
We make it at least 20!
While Princess Benedikte's children – Prince Gustav, Princess Alexandra and Princess Nathalie (the Olympic equestrian) – all take their HRH titles from their father, the late head of the House of Sayn-Wittgenstein-Berleburg, the offspring of Princess Anne Marie take theirs from Denmark. And there are a lot of them.
Princess Alexia, Prince Pavlos, Prince Nikolaos, Princess Theodora and Prince Philippos are all HRHs "of Greece and Denmark". Additionally, so are the five children of Prince Pavlos. While Alexia's four offspring have not taken HRH titles, the other three have not had any children yet.
So 20, then! Which begs the question why didn't Queen Margrethe start by withdrawing the Danish parts of the HRH titles of her grand-nephews and nieces, and then nephews and nieces, instead of her own grandchildren – particularly as none of Anne Marie's lineage have ever lived in Denmark or hold Danish citizenship.
Thank you 'Father-in-Law of Europe'
Well, there's a complicated reason for that, and like so many things in Danish royal circles, it goes back to Christian IX, the monarch they liked to call the 'Father-in-Law of Europe'.
When Christian's son William accepted an offer to become George I of Greece in 1863, his father decreed that all his future descendants should bear the titles of princes and princesses of Denmark, so they could always return to the safety of Denmark should they be deposed.
It came in handy when the Greek royal family had to flee on two occasions: in 1924 (when future British consort Prince Philip of Greece and Denmark was 18 months old) before returning in 1935, and then in 1973, when by chance the Greek king was Constantine II, who died on Tuesday at the age of 82, the husband of Princess Anne Marie.
Out of the queen's hands
So it is not through the queen's sister that the HRHs of Greece and Denmark bear their titles, but their father thanks to a decree made by a Danish king who died in 1906.
What happens to the titles lies in the hands of Constantine's successor Prince Pavlos, not Margrethe.
But given his aunt's lead, maybe the new head of the Greek royal family will finish the job she started so admirably last year.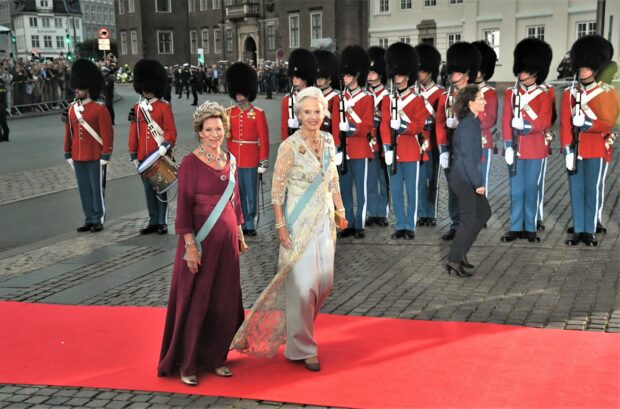 Constantine II did not join his wife, Princess Anne Marie (left), when she attended the celebrations of her sister's golden jubilee at Gamle Scene in September. Instead, Princess Benedikte (right) joined her (photo: Hasse Ferrold)