News
Holger Rune eases through to round two of the Australian Open
---
Big server most probably in his way in final 64, but head-to-head record bodes well for young Dane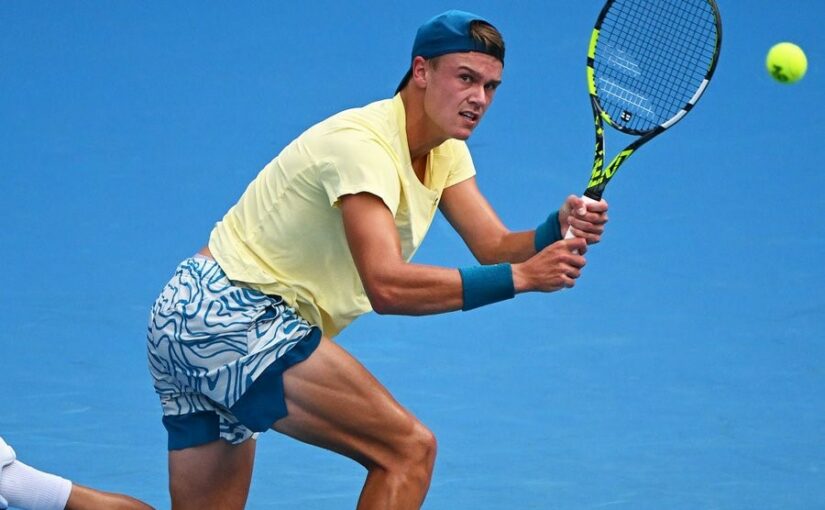 Holger Rune made a mighty big impression at the Australian Open this morning. Against Serbian opponent Filip Krajinovic, the 19-year-old Dane won in three straight sets 6-2, 6-3, 6-4.
Despite some good points from the Serb, the young tennis player kept focused and found a way to spend only 2 hours and 3 minutes on court to advance in the tournament.
"It was a great game in difficult conditions. I just want to say thank you to the audience. It was a fantastic atmosphere," the Dane said during the post-game interview in the middle of the court.
Aided by some loud vocal support from his fans, who came in reasonably heavy numbers, Rune managed to play great tennis when he needed to. In fact, he joked that it was sometimes confusing whether they were cheering or booing him when they shouted his surname.
"It sounds like they're shouting 'buuuuh', but it's 'Ruuuuune'," he said with a big smile on his face.
Next challenger in his way
The next player in his path will probably be Maxime Cressy, the American world number 41, who had to endure a rather long affair today that was interrupted multiple times and has not yet finished.
At the end of play, he was leading Spanish player Albert Ramos-Vinolas by two sets to one and will need to finish the match tomorrow.
Cressy is the kind of player Rune doesn't really like to face: a big server. He made the fourth round last year.
The young Dane had a bad record against good servers in 2022, losing to players like Matteo Berrettini and Félix Auger-Aliassime on the hard courts. Nevertheless, he has won both his previous encounters against Pressy, each time prevailing in straight sets.
Rune's second round game will be played on Thursday morning.