News
Moderate budget proposal on the cards today
---
The economic screws are set to be tightened when the government unveils its plans later today, warns finance minister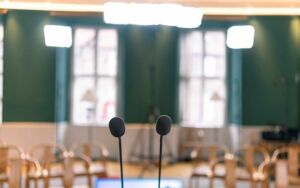 While Denmark's economy remains in solid condition, the government will not be taking any liberties when it unveils its 2023 Budget proposal at noon today.
The finance minister, Nicolai Wammen, has warned that the government will take a conservative and fiscally-responsible approach to the budget this year.
"The greatest challenge for Denmark and the public remains high inflation," said Wammen.
"We need to spend more on bills today, so the purpose of the 2023 Budget is simple: it must contribute to curbing inflation to the benefit of the Danish economy."
READ ALSO: Denmark saved big on gas this winter
Delayed on arrival
Not much about the proposal has been revealed, but Wammen pointed to some of the agreements that have already been approved – such as the new Ukraine Fund.
Under normal circumstances, a budget is usually agreed to by the end of the previous year. Typically, an accord is reached in November or December.
However, the unscheduled General Election on November 1, along with the extensive time it took to subsequently form a new government, pushed the budget proposal well into 2023.