Things to do
HOT IN TOWN: Eat, drink, love … where Danes in the know choose to go out
---
This week's selection includes a smørrebrød restaurant, Italian wine bar and a nostalgic art exhibition at Arken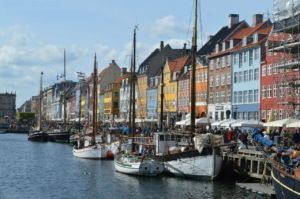 RESTAURANT: Boulevarden 129
While Berlingske has been reaffirming the six-star joys of Michelin-star favourite Formel B in Frederiksberg, Politiken has been slumming it in comparison, visiting Boulevarden 129, a new smørrebrød restaurant at Amager Boulevarden 129, which had "forgotten to take the food out of the fridge" in good time before serving. Three stars was the verdict. 
ART: Butterfly!
'Butterfly!' at Arken, a new exhibition curated by Esben Weile Kjær, recalls the 1990s in a "dark, grim and beautiful" way, according to Politiken critic Mathias Kryger's five-star review. It runs until the end of the year.
THEATRE: Miss Saigon
It might be sung in Danish, but many of the stars of 'Miss Saigon', which continues at Det Ny Teater until May 7, have been especially recruited from Southeast Asia to give this musical the authenticity other productions have missed. Crash courses in Danish have served them well, concurs CPH Culture in its five-star review.
BAR: Liquo
Both Berlingske and Politiken gave this new Italian wine bar in the old Carlsberg brewery district, an offering from the same team behind nearby sourdough pizzeria Surt, a hearty four-star review. Located at Fadet 35, their most popular choices range from 95-135 kroner a glass, but they have plenty more bottles in the cellar.
FILM: The Fabelmans
Finally out today is the long-awaited Steven Spielberg film based on his own early life as an aspiring filmmaker. With a 84 rating on Metacritic, and seven Oscar nominations, it has been widely lauded – surely a safe bet for the entire family this weekend. As you would expect from Spielberg its 150-minute running time is not short.