News
Basketball talent could become the first ever Dane to play in sport's top league
---
Okako Adika is only the second player from her country to be drafted into the WNBA, but the first never got game time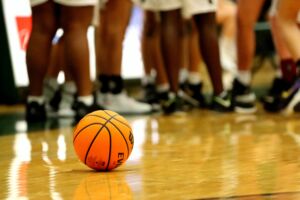 The WNBA, the most competitive league in the world in women's basketball, is welcoming a new Danish talent to its ranks.
On April 10, Okako Adika, 26, was selected 30th overall, in the third round, by the New York Liberty in the 2023 Draft.
"Dreams really come true if only you believe and trust the process. I have dreamed about this moment all my life and here I'm seeing my dreams coming to pass," she wrote on Instagram after the official announcement.
The Dane followed the American path to pursue her will. Born in Holstebro, she played for Lemvig before deciding to move to the US and play at college level.
Second in the draft, first on court?
Adika is the second Danish player to be drafted into the WNBA in history, but she may become the first to take actually part in a game. Some 22 years ago, Anne Thorius was drafted 58th overall by the Orlando Miracle, but she never played.
Liberty general manager Jonathan Kolb has a good feeling about Adika.
"She is a promising talent who we're really excited about", he told the team's official website.
Expert questions Adika's chances
However, journalist and basketball expert Trine Nørgaard Pedersen questions whether Adika, a a reputed three-point shooter who plays guard/forward, is likely to participate this season.
"It's big for Danish basketball. It's always crazy that you start to be able to deliver that kind of quality. But there is also a long way to go historically from being drafted to reaching the final roster," she told TV2.
If the Dane does not make the grade in training camp and is cut before the start of the season, she could conceivably be picked up by another team in the WNBA – or overseas.