News
Coop: Hopefully Arla price fall is the first of many
---
Supermarket chain owner warns distributors they risk losing a space on their shelves if they don't cut prices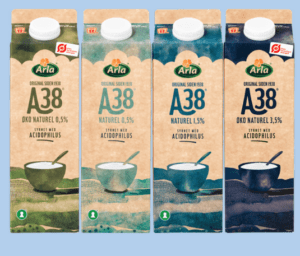 Supermarket chain owner Coop is today lowering the prices of 40 dairy products in its stores by between 5 and 10 percent.
The price reduction, it explains, is a direct result of a distributor, the dairy group Arla, lowering its prices.
"We are dependent on purchasing prices falling. And now Arla has lowered its prices towards us. Therefore, we can lower them now," explained Coop information director Jens Juul Nielsen, according to TV2.
Brands could lose their space on Coop shelves
Coop has warned other distributors that they must follow suit or risk losing their place on the shelves of Coop's supermarkets chains: Coop, 365discount, Super Brugsen, Brugsen and the outgoing Irma. 
Price cuts can be reasonably expected from other distributors over the summer, claims Nielsen. 
"They are affected by the high energy prices, which have fallen. As a result, consumer prices must also fall," he said.