News
Huge losses for parents buying flats for children at university
---
On average, buyers are out of pocket between 6,000 and 10,000 kroner in the capital region, and about half that in the other big student cities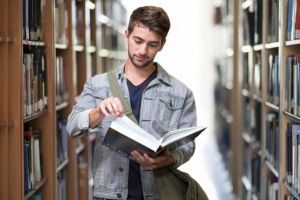 For many years, purchasing a second property in the capital region to house your children while they attended university was considered a sound investment. 
But these purchases have spectacularly backfired, according to a new Realkredit Danmark analysis that estimates the average buyer is currently losing between 6,000 and 10,000 kroner a month.
Parental purchases are accordingly flatlining – a status confirmed by estate agents Realmæglerne and Bomae to Børsen.
"In just a few years, there has been a significant change in the operating economics of a parental purchase," confirmed Realkredit Danmark chief economist Christian Hilligsøe Heinig to the financial newspaper.
Few purchases can be called investments today
Realkredit Danmark presented a number of scenarios, and they all end badly for parents.
In scenario 1, parents buy a 50 sqm apartment in Copenhagen and rent it out for 5,800 kroner a month: a monthly loss of 6,300 a month. In scenario 2, parents buy an 80 sqm flat and rent it out for 9,300 a month: a monthly loss of 10,400.
In Aalborg and Odense, the losses were not as severe, but still totalled 2,500 to 4,000 kroner.
"We have gone from a situation where there has been an ongoing surplus to now seeing a historically large operating loss," concluded Heinig.