SELECTED LISTINGS
Jakob Dinesen/Anders Christensen/Laust Sonne
July 1, 14:30; Jazzcup, Gothersgade 107, Cph K; 159kr
The trio's collaborative album 'Blessings' was released earlier this year on April Records. Saxophonist Jakob 'Dino' Dinesen and bassist Anders 'AC' Christensen have been influential on the Danish scene since the '90s. Avant-garde jazz-rock drummer Laust Sonne received the prestigious Ken Gudman Award in 2007. 'Blessings' is serene and organic – an album full of detail and marked by the weight of experience.
Ben Webster Prize 2021
July 1, 19:00; Bartof Station, Solbjergvej 3, Frederiksberg; 150kr
Now in its 45th year, 2021's prize ceremony recognises Danish bassists Anders 'AC' Christensen and Thomas Fonnesbæk for their contribution to both the Danish and international sphere of contemporary jazz. Where Fonnesbæk's equilibrist style has clear roots in the Danish jazz-bass conventions, AC's signature draws on the old-school American bass tradition with a more physical and acoustic approach. AC will play in a sextet, and Fonnesbæk in a duo for the evening.
Bisse "Klaverkoncert Nr. 1"
July 1, 20:00; Kulturhuset Islands Brygge, Islands Brygge 18, Cph S; 200kr
Bisse's past performances have included the computer, guitar and piano as instruments – but this time it's all about the keys. "I have long wanted to explore the piano concerto as a genre. It's both exciting and challenging to rearrange my songs for a piano concerto format, and I look forward to dressing them in new, more spartan – but no-less marvelous – robes," says Bisse.
Thomas Clausen Trio
July 1, 19:00; Jazzcup, Gothersgade 107, Cph K; 159kr
Renowned pianist and composer Thomas Clausen is joined by Thomas Fonnesbæk on bass and Karsten Bagge on drums. The trio's 2007 album 'Back to Basics' is economical, harmonic, powerful and measured. In fact, when it was released, Gaffa Magazine enigmatically described the work as having "a presence that is something peculiarly intense and downright virginal".
Anders Bergcrantz: 'Elevate'
July 2, 20:00; Jazzhus Montmartre, Store Regnegade 19A, Cph K; 295kr
Anders Bergcrantz recorded the majority of his 2020 album 'Elevate' at Studio 3 in Copenhagen. Now, the 'Best Jazz Trumpet Player in the World' prize-winner (according to Jazz Station) returns to Montmartre. Bergcrantz's potent and aggressive playing is a vestige of the 1970s and 80s sounds of Freddie Hubbard and Woody Shaw. His much celebrated physical and rhythmic playing is of the sort to blast back loose hair and leave drinks in hands forgotten.
Jorge Rossy Trio (ES/DK)
July 2, 14:00; Gården og Gaden, Nørrebrogade 88, Cph N; free adm
Basel-based Jorge Rossy is internationally renowned for his genre-defining playing in Brad Mehldau's trio. A multi-instrumentalist, in recent years he has devoted himself to the vibraphone. He is joined by Martin Andersen on the drums and Klaus Nørgaard – with whom he played on a previous album – on the bass for an intimate, acoustic gig.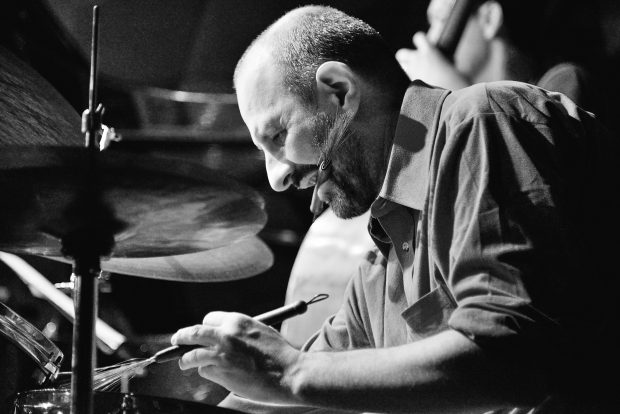 Hess/AC/Hess: 'Spacelab Salon'
July 2, 22:30; Apollo Bar, Nyhavn 2, Cph K; tickets on the door
Nikolaj, AC and Mikkel have played together since childhood in Vejle. Every year during the Jazz Festival, they play a string of nightly residency gigs called Spacelab Salon, at which the audience can enjoy an evolving sound from day to day. "In short, it is the best piano trio in Denmark and Nikolaj Hess is one of the most innovative jazz pianists today," reported Downbeat Magazine.
Ferm/Gregersen/Forchhammer
July 3, 13:00; Skindbuksen, Lille Kongensgade 4, Cph K; free adm
American tenor-saxophonist Ned Ferm is a stalwart of the Danish jazz scene. Despite his multifaceted and agile sound, an unmistakable timbre permeates his many collaborations. He appears on records by Nicolai Munch-Hansen, Anderskov Accident, Maria Faust, the Kresten Osgood Trio and his own 2014 solo release, 'Spent All the Money'. Ferm is joined by Mark Gregersen on the double bass and Simon Forchhammer on the drums for an open-air recital.
Nikolaj Hess, Cæcilie Balling, Palle Mikkelborg, Spacelab & Danmarks Underholdningsorkester
July 3, 20:00; Konservatoriets Koncertsal, Rosenørns Allé 22, Frederiksberg C; from 225kr
An evening on which jazz meets classical with Palle Mikkelborg on trumpet, Cæcilie Balling on violin, Nikolaj Hess's 'Spacelab' trio and the Danish Entertainment Orchestra at the Conservatory's Concert Hall (Radiohuset). Under the direction of conductor Carsten Seyer-Hansen, the performance will be a genre-traversing take on acoustic, Nordic jazz, neo-classical music and the ways in which they reflect and lift one another.
Jakob Dinesen Quartet
July 4, 14:30; Jazzcup, Gothersgade 107, Cph K; 159kr
Saxophonist Jakob Dinesen plays alongside Jacob Artved on guitar, Felix Moseholm on bass and Frands Rifbjerg on drums. Dinesen is a leading figure among Danish jazz saxophonists and, in addition to his own releases, he has played with Thomas Helmig, Thomas Blachman, Kira Skov, Jakob Bro and Hugo Rasmussen.
Carsten Dahl Trinity
July 5, 20:00; Den Sorte Diamant, Søren Kierkegaards Plads 1, Cph K; from 230kr
In September 2019, Carsten Dahl Trinity released 'Painting Music' – an album of poetic reinterpretations of well-known jazz standards alongside new, original work. "This record takes you by the hand and brings you into the music – it's world class," wrote Niels Overgård from Jazznyt following its release. Pianist Carsten Dahl is joined by two heavyweights of Danish jazz: Stefan Pasborg on drums and Nils Bo Davidsen on bass.
Henriette Sennenvaldt
July 6, 19:00; Karens Minde Kulturhus, Wagnersvej 19, Cph SV; 150kr
Henriette Sennenvaldt, frontwoman of the critically acclaimed band Under Byen, marked a new era in her career at the end of 2020 with the release of her first solo album, 'Something Wonderful'. The record is serene and experimental, punctuated by strange and precarious grooves that oscillate between fragility and muscularity – particularly during the wind instrumentals. It's a challenging, generous and playful work for which she quickly scooped up three nominations for the 2021 Steppeulven award: 'Vocalist of the Year', 'Composer of the Year' and 'Producer of the Year'.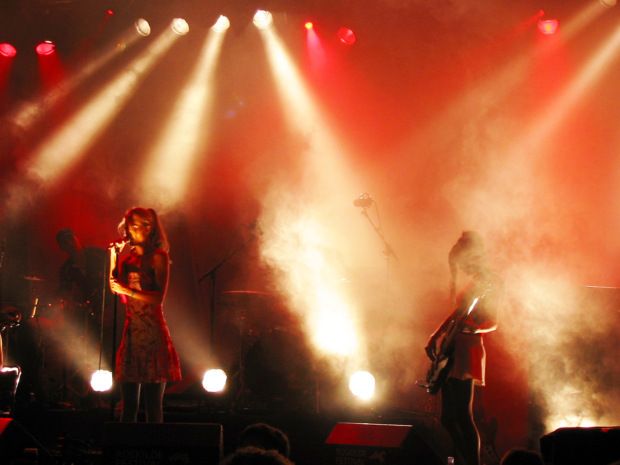 Marilyn Mazur Group
July 7, 20:00; Hotel Cecil, Niels Hemmingsens Gade 10, Cph K; 295kr
Ever since Miles Davis called late at night in the mid-80s and invited her to go on tour, percussionist Marilyn Mazur has enjoyed a string of international highlights. After a few years' touring with Miles, she played with Wayne Shorter, and then the Jan Garbarek Group. In the Marilyn Mazur Group, a gathering of her closest musical friends, she produces a joyful, multi-coloured groove full of energy and drama.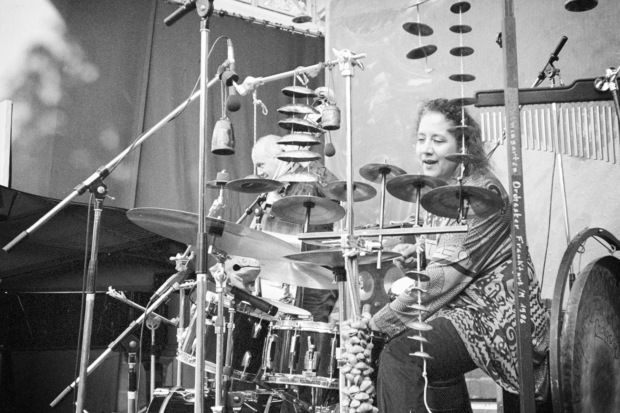 Niclas Knudsen Trio – "Go North" feat. Kresten Osgood og AC
July 8, 20:00; KU.BE, Dirch Passers Alle 4, Frederiksberg; 95.40kr
The Niclas Knudsen trio oeuvre draws on old folk songs, hymns and ballads to craft something you could feasibly call the 'Nordic Blues'. Stories of the tribulations, longings and joys of the past mix with the free tones of jazz in a simultaneously new and ancient sound. Guitarist and composer Niclas Knudsen is joined by luminary bassist Anders Christensen and drummer and improviser Kresten Osgood – who has toured all over the world with Dr Lonnie Smith, Sam Rivers, Yusef Lateef and many others.
Bremer/McCoy
July 9, 21:00; DR Koncerthuset, Koncertsalen, Ørestads Boulevard 13, Cph S; 295kr
Critically-acclaimed double bass and piano duo Jonathan Bremer and Morten McCoy, newly signed to David Byrne's label Luaka Bop, will perform their biggest tour concert to date at DR's Concert Hall. Full of improv and innovation, their meditative 'dub jazz' style is a non-sequitur in the mainstream of new releases. "Bremer/McCoy turn the musical circadian rhythm upside down," wrote Information, while Gilles Peterson of BBC Radio 6 called it "stunning". 
Athletic Progression
July 11, 20:00; Bremen Teater, Nyropsgade 39-41, Cph K; 225kr
The Aarhus trio of Jonas Cook on keyboard, Jonathan J Ludvigsen on drums and Justo Gambula on bass mixes jazz, hip-hop rhythm and soul harmonies. Sometimes ambient, with freaky, twisted beats and electronic/acoustic mashups that are at once delicate and robust, the trio has rightfully attracted rave reviews. Their performance at Bremen Teater is an opportunity to see one of Denmark's most imaginative bands on the cusp of an international take-off.
Jazzcup's Afterparty: Jakob Dinesen/Nikolaj Hess Duo
July 12, 15:00; Jazzcup, Gothersgade 107, Cph K; free adm
This is intimate jazz of the highest class by two evergreen figures of Danish jazz: 'Dino' and Hess. The pair's interaction is characterised by intimacy, soul and warmth, along with a unique sense of groove, melody and creative imagination. Saxophonist Jakob Dinesen has played in the highest echelons of jazz and pop for the past 30 years. Pianist Nikolaj Hess is based between Denmark and New York and draws on the jazz traditions of both in his sought-after sound.
Abdullah S presents 'Bionic Soul Machine' + DJ Pac
July 14, 19:00; H15 Scene, Halmtorvet 15, Cph V; tickets on the door
"Resurrect Prince, send him to Tokyo for a couple of years on steroids, then send him to Abdullah S and maybe this is what it would sound like," mused Thomas Vibe from DRP3 about Abdulla S's single 'What Am I'. Abdullah's musical universe spans jazz, tecno and funk via synth, keys, drum machines, analog drums, bass, and guitar. His experimental compositions have earned him back-slaps from Jazz FM, Blackwax, DJ Simbad, Stereo MCs, Kiss FM and Horse Meat Disco amongst others.
Dose Sampu Live presents Desta French
July 15, 19:00; H15 Scene, Halmtorvet 15, Cph V; 150kr
Colombian-Italian artist and songwriter Desta French is one of the most exciting voices emerging from London's Latin music scene. Her influences span RnB, salsa, cambia, hip-hop, lo-fi, grime and Latin pop music, and her tracks lay down the blueprint for a new generation of British Latin creatives. French will be joined by a live band by music and event collective Dose Sampu. Tip: stick around for the afterparty.
Ibrahim Electric
July 16, 19:00; Sommer i Haveselskabet, Frederiksberg Runddel 1A, Frederiksberg; from 300kr
Over the past two decades, Ibrahim Electric has become one of the most popular instrumental groups in Europe. Their latest album, 'Time Machine', is a tribute to the diversity of the band's expression, with smouldering mixes of Polish-ethno-disco contending with country influences and everything from crisp soul and jazz, to afrobeat, punk and the acid power of the '60s.
Coco O & August Rosenbaum: "En koncert"
July 17, 21:00; DR Koncerthuset, Koncertsalen, Ørestads Boulevard 13, Cph S; 370kr
Drake fans might recognise Coco O's voice in his latest track 'Lemon Pepper Freestyle'. She has also worked with Tyler The Creator, Kendrick Lamar, Vulfpeck and Jay Z on his soundtrack to 'The Great Gatsby'. Her first solo album 'It's a Process' was released earlier this year. Here, she is joined by album co-creator, pianist and producer August Rosenbaum in a stripped-back performance of grand piano, drum machine and vocals.
Jazzcup's Afterparty: Ned Ferm/AC Duo
July 21, 15:00; Jazzcup, Gothersgade 107, Cph K; free adm
Anders 'AC' Christensen and Ned Ferm have been jamming together since 2001 in various jazz, rock, pop and free-form arrangements. The two, legends of the Danish jazz repertoire in their own right, have been honing their duo project for years. Here they play in the final days of the jazz-fest, sealing the program with an intimate gig that gets under the skin of contemporary Scandinavian jazz.
Mikael Simpson feat Baden, AC, Høyer & Tranberg
July 22, 21:00; DR Koncerthuset, Koncertsalen, Ørestads Boulevard 13, Cph S; 370kr
"I have been so extremely privileged to be able to play with many amazing musicians over the last 20 years. With this group, I have reached a point in my musical life where dreams come true," says acclaimed singer-songwriter and radio host Mikael Simpson. His new group consists of pianist Asger Baden, AC on bass, Jakob Høyer on drums, and sought-after trumpeter Kasper Tranberg.
Tabloid + Nebula Afterburner
July 22, 19:00; H15 Scene, Halmtorvet 15, Cph V; 175kr
Shooting star and guitarist band-leader Johannes Wamberg has gathered four of the most significant Danish musicians across jazz, hip-hop, gospel and disco to create a new sound with an incredible virtuosity: Oilly Wallace on sax, Malthe Rostrup on piano, Jonathan Bremer on bass and Felix Ewert on drums. Together they are Tabloid. From 22:00 the improvisation collective Nebula takes over the stage to curate an open and improvised live concert with hand-picked friends and guests from across the festival program.
Check out our complete CPH Jazz Festival guide here