Things to do
This Week's TV: Beyond despair in the world's darkest war
---
This article is more than 8 years old.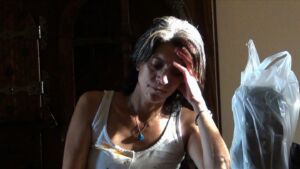 PICK OF THE WEEK:
A Syrian Love Story
DR2, Tue 20:45
British film-maker Sean McAllister was imprisoned by Syria's secret police while filming scenes for his BBC doc, A Syrian Love Story, which depicts the heartbreaking account of two Syrian refugee activists in love.
For five years he closely followed their love story of despair, resentment, guilt and depression.
Jailed for rebelling against the regime, their love turns to hopelessness as Syria crumbles and the couple face imprisonment, danger and separation.
Their marriage faces the ultimate challenge when they are forced to flee Syria with their three children when McAllister himself is imprisoned – an experience that gave him first-hand insight into the regime's savage ways.
Following his release he finished the compelling and acclaimed documentary about a battle for freedom during impossible circumstances.
---
ALSO NEW:
If you enjoy a good conspiracy, you'll enjoy Madness in the Fast Lane (DR3, Mon 20:40), which begins with Swedish twin sisters playing chicken on a British motorway … and losing. It's some of the most shocking footage ever recorded.
Well we had it tougher, say the teenage protagonists on the cusp of adulthood in Growing up Poor, a compelling doc about poverty in Britain. Every day the poor lads would work at mill for tuppence a month …
Luxury, say the subjects of Young Reoffenders (DR3, Mon 20:00) the Oxfordshire massive, who can't decide whether their lives are better inside or out. There were 160 of us living in shoebox …
But that lot really is your best bet as 2012 historical miniseries Labyrinth (John Hurt, the hot one who cops it in Downton Abbey) is an ambitious failure, while Heroes Unborn (TV3+, Mon 20:00) is an unwanted follow-up.
Elsewhere, two worlds collide in Family Guy – the Simpsons Guy (DR3, Sat 20:40); enjoy a Saturday double bill of music starting with Bob Dylan: The new Basement Tapes (SVT2, Sat 20:00), first-time renditions of 1967 lyrics that actually predated the recording of Sinatra in Concert – Royal Festival Hall (DRK, Sat 21:55) by four years; and sit back and enjoy DRK's Orson Welles weekend, which includes hours of films and docs starting at 21:00 on Friday. (BH)
---
COMING SOON:
The Man in the High Castle
What would have happened if the Nazis won World War II?
Based on a 1962 US novel by Philip K Dick, in Amazon Studios' new espionage drama East United States is ruled by Nazi Germany and the west is under the control of Imperial Japan.
Before dying, Juliana's sister gives her a film reel that stages an alternative reality in which the Axis powers lost the war. Follow Juliana's quest on finding 'the man in the high castle' in the belief that there is a different truth.
Following a successful pilot in January, Amazon went ahead with ten more episodes and the result is a score of 81 on Metacritic.
---
SPORT OF THE WEEK:
A week of quality beckons following the Euro 2016 play-offs, and they don't come any bigger than El Clásico (TV3, Sat 17:00  La Liga: Real Madrid vs Barcelona). Man City will beg to differ ahead of hosting Liverpool in the EPL (K6, Sat 18:00), although why their dead rubber CL clash against Juve is on the telly is beyond us. Elsewhere, catch hours of NFL (TV3+, Sun 22:15 and TV3 Sport 1, Thu 18:00) and NHL action most nights on TV3 Sport 1 and 2. (BH)
---
FILM OF THE WEEK:
What's with the chick flicks? It's not like the World Cup's on! Lap up Ryan Gosling in a doomed marriage in Blue Valentine (SVT4, Sat 22:55, 88 on RT) and doomed crime in The Place beyond the Pines (DR2, Fri 20:00). And make out with Ryan Reynolds in Fireflies in the Garden (DRK, Thu 21:30), will Will Smith into bed in Seven Pounds (TV2, Fri 22:15) and go cougar on Zac Efron in Charlie St Cloud (SVT1, Sat 22:50). (BH)