General
Today's Date: Occupied thoughts
---
This article is more than 7 years old.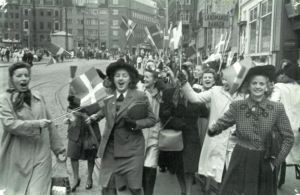 Today marks the 76th anniversary of the occupation of Denmark by Nazi Germany.
In the early hours of the morning, German forces crossed over the land border as its warships arrived in Copenhagen.
The events occurred so quickly there was no time to declare war. The occupation lasted for over five years, eventually coming to an end on 5 May 1945.