News
House of Cards … in Copenhagen?
---
This article is more than 7 years old.
Two young fans produce intro portraying hit TV series in a more Danish light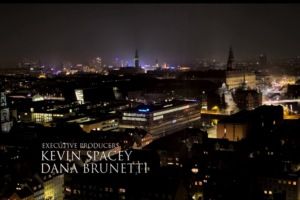 Can you imagine Frank Underwood strutting about Christiansborg, pulling strings and weaseling his way to the political zenith in Denmark? Well, here's a taster introducing 'House of Denmark'.
The massive Netflix hit 'House of Cards' has dazzled viewers across the world, and two Danes have produced their very own opening credits sequence to the TV series as if it took place in the halls of the Danish Parliament and the hidden sordid nooks of Copenhagen.
"The video is a result of our love of the series," Christian Heldbo Weinberg, who made the film with Julius Varlid Bech, told AOK.dk.
"But it's just as much, if not more of, an homage to Copenhagen and the culture, architecture and atmosphere the city has to offer. And to show Copenhagen from some of its other sides."
READ MORE: Lars Mikkelsen back in House of Cards
More than Viktor
The two young producers both work in the film industry and used their spare time to cycle around Copenhagen to find the perfect locations for the film (see below).
Of course, House of Cards already has some Danishness in it, with Lars Mikkelsen portraying Kevin Spacey's Russian nemesis Viktor Petrov.