News
Danish Michelin restaurant in New York closing
---
This article is more than 6 years old.
Disputes between owners prompt closing of Scandinavian restaurant Luksus in Brooklyn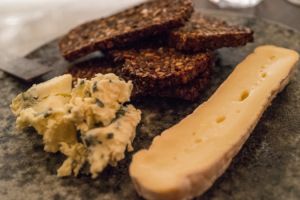 Luksus, the first and only Michelin-starred restaurant in the world that only offered a beer menu, is closing.
Tucked behind the Torst pub in Brooklyn, the 'secret restaurant' opened in 2013 as a joint effort between former NOMA chef Daniel Burns and brewer Jeppe Jarnit-Bjergsø, the twin brother of Mikkeller founder Mikkel Borg Bjergsø.
Torst, though, will remain open and expand into the space by Luksus.
A Danish beer in New York
Burns and Jarnit-Bjergsø last year released 'Food and Beer', a cookbook aimed at people interested in how food and beer go together.
Jarnit-Bjergsø owns the Evil Twin brewery and has big plans to open a brewing station in New York this year.
READ MORE: Danish restaurants in New York served up Michelin stars
"It is a huge step," he said. "We are doing it to secure the future of the brewery and have a place we can call our own. First and foremost, we hope to establish Evil Twin as a genuine New York brand."