History
Bleary-eyed in the office, late Sunday nights becoming the norm for Danish NFL fans
---
This article is more than 6 years old.
Although this past Monday, many were more teary-eyed after calling it an early night watching Super Bowl LI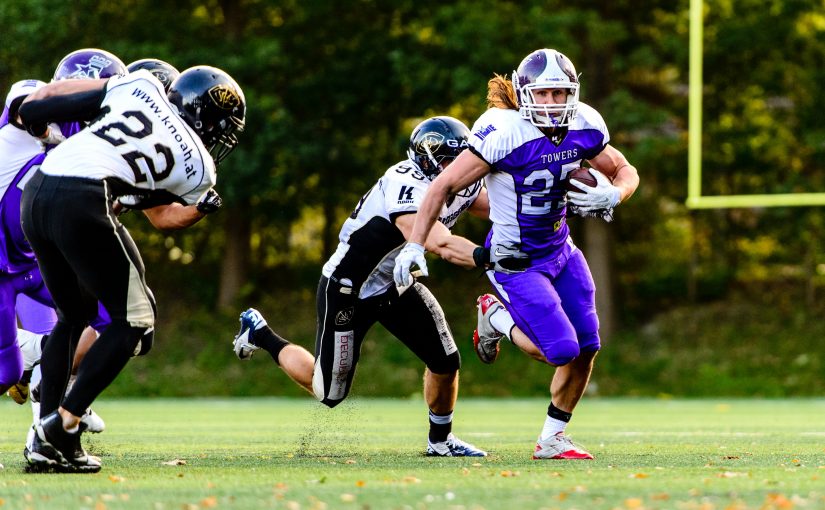 Super Bowl LI was arguably the most exciting game of American football ever, but spare a thought for the many Danish fans who decided to call it an early night with the Atlanta Falcons leading 21-3 at half-time and then 28-3 during the third quarter.
It can be a tricky business watching gridiron whilst holding down a regular job, and on Monday morning there were many who were more teary-eyed than bleary-eyed that they had missed one of sport's greatest ever comebacks as the New England Patriots stormed back to win 34-28 in overtime.
The Zulu effect
It might still a fringe sport in this country, but the Danes and other Scandinavian nations have had a historically significant impact on the sport, and the future of gridiron in Denmark is bright.
The current upswing in popularity of the sport in Denmark is largely attributed to the 'Zulu effect', named after the TV station that started airing NFL games more than a decade ago. However, even before the sport took hold, it enjoyed a small yet loyal following in Denmark.
READ MORE: Gridiron glory: NFL beckons for Danish US football talents
Long-established league
The Danish American Football Federation (DAFF) traces its origins to the late 1980s and has grown exponentially since the first Mermaid Bowl, the Danish equivalent of the Super Bowl, in 1988.
The DAFF now counts over 4,000 members and approximately 70 clubs, exhibiting growth that suggests that an even bigger explosion in popularity might be forthcoming. The Mermaid Bowl is now televised, which can only add to the popularity of the sport in Denmark.
Ideally suited
Denmark is ranked in the top 10 in the world. While it is often remarked that the tall, strong, and athletic Danes have the perfect attributes to play sports more physically demanding than handball, their mental capabilities are often overlooked. As a nation, they are more likely to fight with tenacity and less likely to feign injury than many of their European counterparts, and this suggests a national identity of toughness that is an essential element of gridiron. Perhaps these traits are, in fact, more suited to American than European football.
If you are interested in watching a game, go and check one out in Denmark, where you can see the speed and physicality of the game the way it is supposed to be played – without the commercial breaks of the NFL. Those commercial breaks can slow the game to a grinding halt, and it isn't hard to see why the NFL has had trouble expanding to a European market that isn't accustomed to watching sporting events with such interruptions.
If Denmark embraces the sport, there is no reason to believe that they cannot excel. In a sport requiring strength, toughness and efficiency, Denmark might just be a perfect match.