News
Denmark's biggest food waste initiative grows to 800 strong
---
This article is more than 6 years old.
Development and research efforts have boosted REFOOD membership over the past year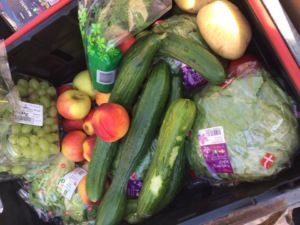 Since the REFOOD initiative launched a year ago in a bid to offer a platform for companies and organisations in the food and service sector to help reduce food waste, things have really taken off.
The initiative now counts 800 Danish restaurants, cafes, food producers and institutions that are taking an active role in bringing down food waste on a daily basis while increasing recycling.
"Canteens, restaurants and eateries are on Denmark's font line in the battle against food waste," said Selina Juul, a board member of REFOOD and founder of Denmark's biggest food waste initiative, Stop Spild Af Mad.
"Many professionals in the kitchens have become aware that there is loads of money to be saved when food waste is reduced – and thus greater budgets for other goals, such as organic goods."
READ MORE: The app-titude to fight food waste in Denmark is strong
GM on May 15
Thanks to visionaries like Juul, food waste has garnered much attention in Denmark in recent years and the nation has managed to curb its food waste significantly over the past 6-7 years.
But it also means that a lot of the easy changes have been made and new innovation and co-operation is now required to encourage a further decline in food waste.
To this end, REFOOD will host a general meeting on May 15 in Copenhagen to discuss some of the most exciting recent developments within the arena. Partners and members can sign up to attend here.