News
Danish startup leads way to modernise international art market
---
This article is more than 5 years old.
Artland seeks to re-work methods used in a traditional industry, for the digital age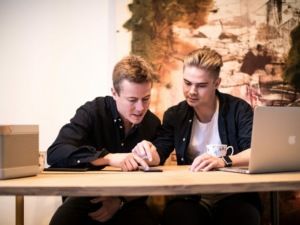 The contemporary art market can be difficult for both buyers and sellers to negotiate. Specialist dealers, based in local settings around the world, often trade works via closed networks, which encompass only a select number individuals.
However, a group of collectors, engineers, entrepreneurs and art professionals in Copenhagen have created an app designed to consolidate this process, whilst also making it more accessible for all parties involved.
'Artland' offers users the opportunity to both buy and sell works through a single digital platform. The app connects art lovers, galleries and artists, allowing them to communicate and do business, both in their home countries and across national borders.
Adapting to the market
In an interview with CPH Post, the CEO of Artland, Mattis Curth, discussed the concept behind the app in more detail.
"Our mission is to support the existing eco-system of the art world and create the best way possible for galleries and collectors to establish and maintain mutually beneficial relationships," he explained.
"We like to call ourselves the world's only social art market as, more than anything else, Artland is a brand based on the power of connectivity, inclusivity and mutual trust."
READ MORE:  New phone app developed to help diabetes-sufferers live a more healthy life
Tools for a new generation
The app, Curth showed, was designed to accommodate the current crop of tech-savvy buyers and sellers – allowing them to work more effectively within the industry.
In this respect, he suggested, Artland was leading the way to modernise conventional approaches to the trade in art.
"If most longtime gallerists are not open to new ways of growing an audience, but continue to cling to traditional methods, they risk undermining their own business" he argued.
"Our community is constantly growing. We now have more than 13,000 users from all around the world. Artland provides this new generation of individuals the opportunity to step-up and embrace the art world in the age of social media."