Activities
48 Hours In Copenhagen
---
This article is more than 5 years old.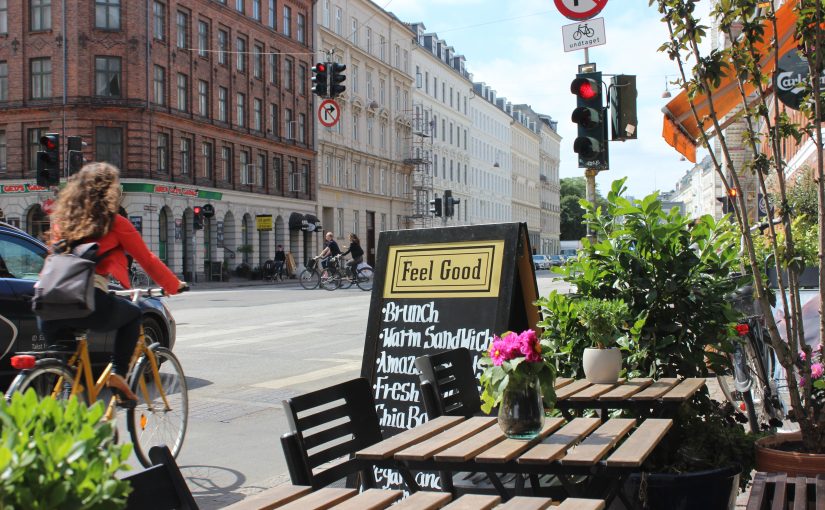 There are many ways you can spend 48 hours in Copenhagen – this is just one suggestion!
DAY ONE:
9AM: Caffeine and commence
Grab a Danish pastry and coffee to wake up the right way – the Danish way. While there are many good locations around the city, one particular standout is this branch of Lagkagehuset (Frederiksberggade 21) on the main shopping street, Strøget. In addition to being a convenient starting point, the bakery offers some of the best pastries in the city. Take a number to order, and then pick from the many buns and cakes available for a sweet beginning to the day.
10AM: Retail therapy on Strøget
From Lagkagehuset, embark down Strøget, which is one of Europe's longest pedestrian shopping streets. Browse well-known brands like Prada, Gucci and Louis Vuitton, and look out for some of the big local names, such as Sand Copenhagen, Mads Nørgaard and Acne Archive. Among the many shops are dozens of winding side-streets, each leading to another row of boutiques begging to be explored.
12PM: Seafood in the harbour
Just a minute's walk from the end of Strøget is Nyhavn. As one of the most picturesque places in Copenhagen, it boasts a colourful row of colonial boathouses along a bustling harbour. Nyhavn is the perfect place to rest after a tiring morning of shopping and finding a cosy restaurant to sit in will not be a problem. If you're looking for recommendations, Restaurant Gilleleje is an excellent choice. Open since 1876, the restaurant is still decorated with the items sailors used to pay for their meals. Or opt for the feel-good nostalgia of Heering Restaurant and Bistro, whose 'Herring Platter' is one of Copenhagen's classic dishes.
2PM: Perusing Parliament
Now it's time to turn around and follow the waterfront (or Strøget) back to Christiansborg Palace (Prins Jørgens Gård 1), a building with a rich history of firstly housing the Danish Royal Family and more recently the country's Parliament and Supreme Court. Visitors are always welcome to tour parts of the building and explore the impressive collection of royal and national memorabilia. For just 150 kroner, take a look around the royal reception area (the rooms used for state visits by foreign leaders), the historic kitchens and stables, and the ruins beneath the palace.
5PM: A night among the lights
From Christiansborg head to Tivoli Gardens (Vesterbrogade 3), the second-oldest operating amusement park in the world. There you can find innumerable restaurants and diverse entertainment, including amusement rides as well as live music. The winding paths in the park are lined with warmly-colored lights, creating an unmissable atmosphere. Entry costs 120 kroner (a ride pass costs a lot more) and lasts until the park closes at midnight. Take a tip from the locals: skip the overpriced restaurants within the park and opt for a picnic on the lush lawn. All you have to do is bring your own food and blanket.
DAY TWO:
10AM: Alternative sightseeing
Founded by squatters who took over an empty military barracks in the early 1970s, the 'Freetown' of Christiania is a bustling bohemian city within a city, distinct from Copenhagen thanks to its lackadaisical policy on street art and its open sale of cannabis. Don't be put off by the name 'Pusher Street' as this commune has so much more to offer than drugs. The lively streets are brimming with personality, so make sure you take in some of the cosy cafes, inspired street music, and numerous art galleries. Guided tours are a great way to enjoy them – the Christianshavn Tour in English or Spanish leaves from Højbro Plads and lasts 90 minutes. This particular tour is highly rated – not only does it boast wonderful guides, but it's free of charge, although you need to register in advance online.
1PM: Organic lunch, historic church
Grab lunch at one of the many organic cafes in Christiania before heading to the nearby Church of our Saviour (Sankt Annæ Gade 29) in Christianshavn. Built in 1696, the church has a view 90 metres above street level, allowing anyone who is brave enough to climb its 150 steps an amazing view of Copenhagen. The helix spire and paired winding staircase are famous not only for their unique look, but an urban legend that claims its architect killed himself by jumping off after realising it turned the wrong way (anticlockwise instead of clockwise). There is no truth to this myth, but it does serve to make the church that much more interesting to visit.
3PM: King's jewels and privates  
If you enjoyed Christiansborg, you'll love Rosenborg Castle – a quick trek back across the water and into town. Set within the beautiful Kongens Have (King's Garden), the castle holds 400 years' worth of royal art and regalia, including the Crown Jewels – a must-see embellishment of table-cut stones, enamel, and gold ornamentation. Make sure you visit the Knight's Hall, which holds the coronation thrones, as well as the King's private quarters. And then take a stroll around the gardens. Beautiful in their own right, the peaceful gardens offer respite from a hectic day. It should be noted that Rosenborg Castle is part of the museum district Parkmuseerne, for which a 195 kroner ticket grants you access to six museums in the nearby locale.
7PM: New Nordic nourishment
For dinner, try to get a booking at one of Copenhagen's famous New Nordic restaurants. Over the last decade the cuisine has taken the world by storm by using local, seasonal produce to reinvent Scandinavian dishes. It's true that establishments like Noma are impossible to get a reservation for, but others are better bets. Try Manfreds in Norrebro, PONY in Vestebro, or Host in central Copenhagen, among many others.
9PM: After-dinner glints
If you still have the energy after a long day and dinner, explore Copenhagen's diverse nightlife. If you are interested in clubs, try Chateau Motel (Knabrostræde 3), which is close to Strøget, or Hive (Skindergade 45), another within walking distance of the main street. If you are too tired to dance but don't want to end your night just yet, a bar might be a good idea. The nearby BrewPub Copenhagen (Vestergade 29) offers good beer and a cosy ambiance – a great place to unwind and chat to friends.